1/4 Cup Honey
1/2 Cup Peanut Butter
1 1/4 Old Fashioned Oats
1/3 Cup Mini Chocolate Chips
1/3 Cup Mini M&Ms
Jump to Recipe
Hey honey lovers! I have been busy packing our bags to head out to California for spring break so I figured I would procrastinate (why not) and make these Peanut Butter Snack Bites! The boys helped me and they were gone within 2 days! I call that a win since these boys are the biggest food critic! I will definitely have these on repeat and will be a great snack to have ready when they get home from school.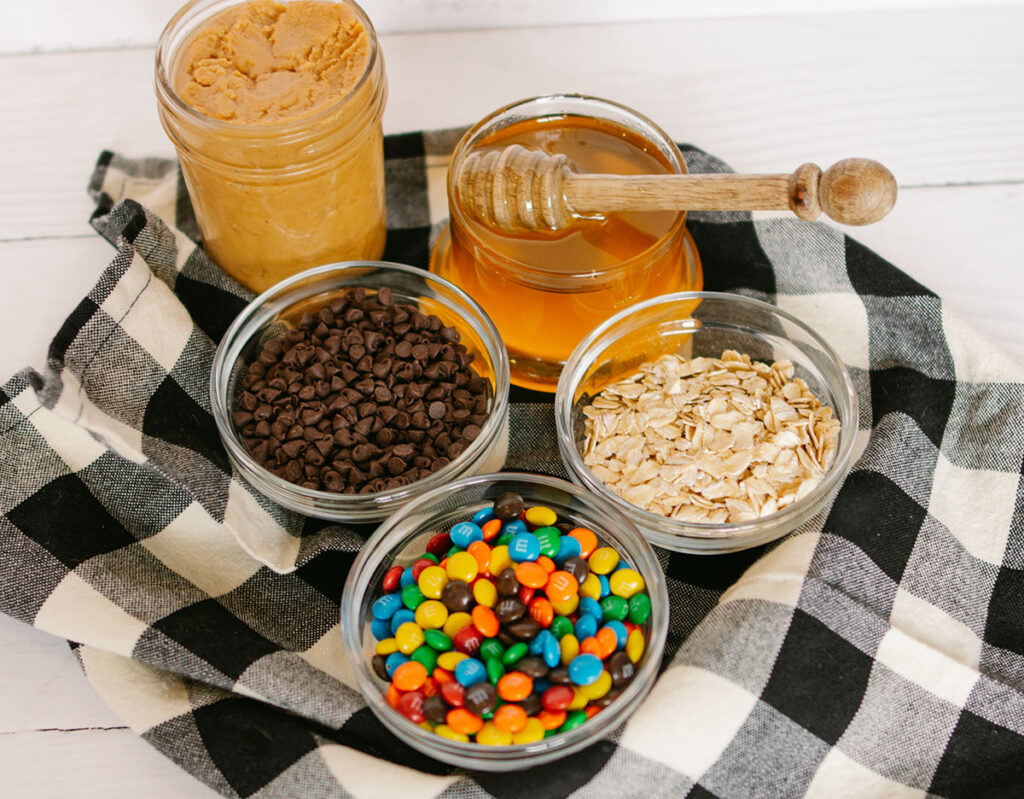 Now, back to packing our suitcases I guess! The boys and I usually head out to the Fresno area during spring break so we can help wrap up the pollination season out there. These boys absolutely love it! Instead of their classmates heading to the beach, Disney or something else super fun, these boys are ecstatic to work with their Papa (my dad aka beeman Lyle), Manmeat (aka my husband), Mike (my bro-in-law), Jamie (my sister) and a few others on our crew. Everything from the big trucks, trailers, forklifts and just being outside is what makes my boys jump for joy!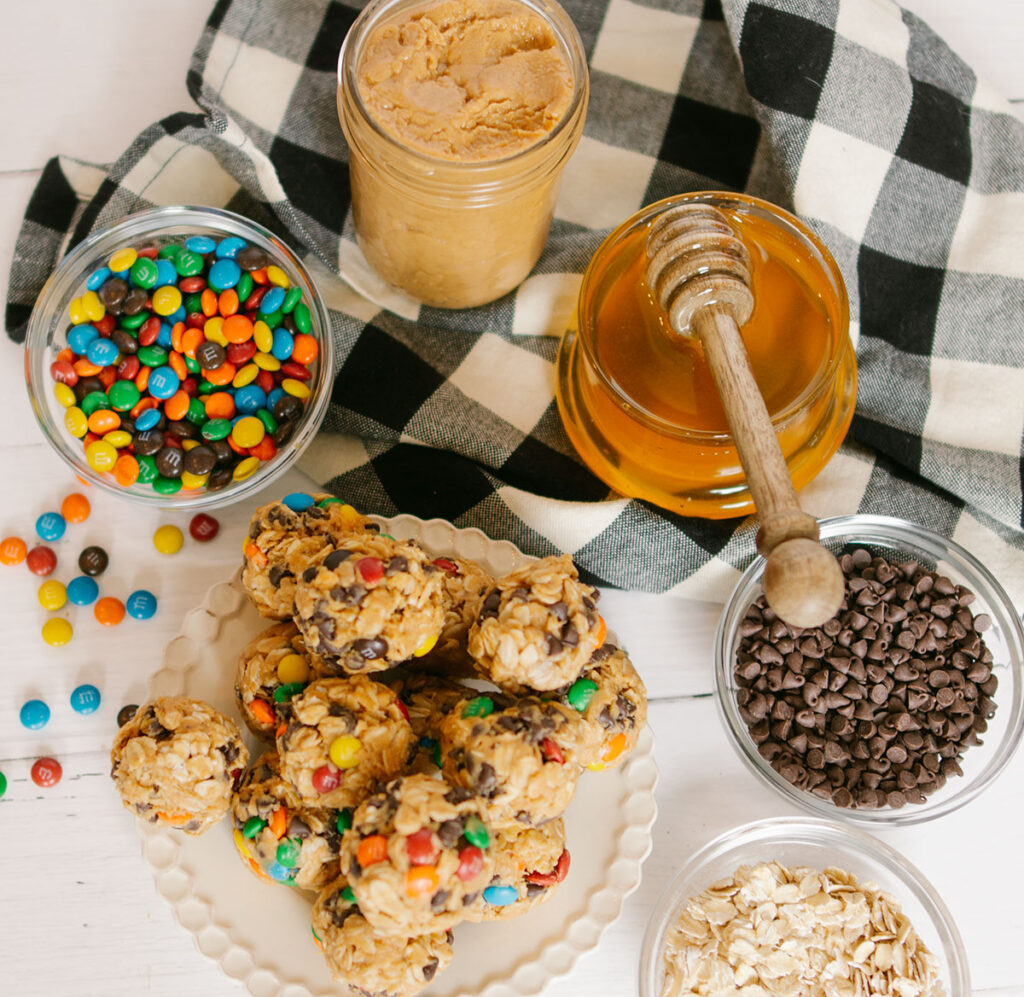 Do you know what makes me jump for joy? Having my 3 boys be apart of our family legacy. They get to be a piece of our family history and work with one of the coolest guys around, my dad. I love seeing them learn something very unique and uncommon. I also love that they can learn about something so important to our world and how important bees are to our food source. It truly warms my heart more than anything. Plus they can't believe that their own mom did this type of work before they were born! It's a great way to remind them that their momma can hang with the big boys! I can't wait to share our adventures along the way! I'll have lots of pictures heading your way soon.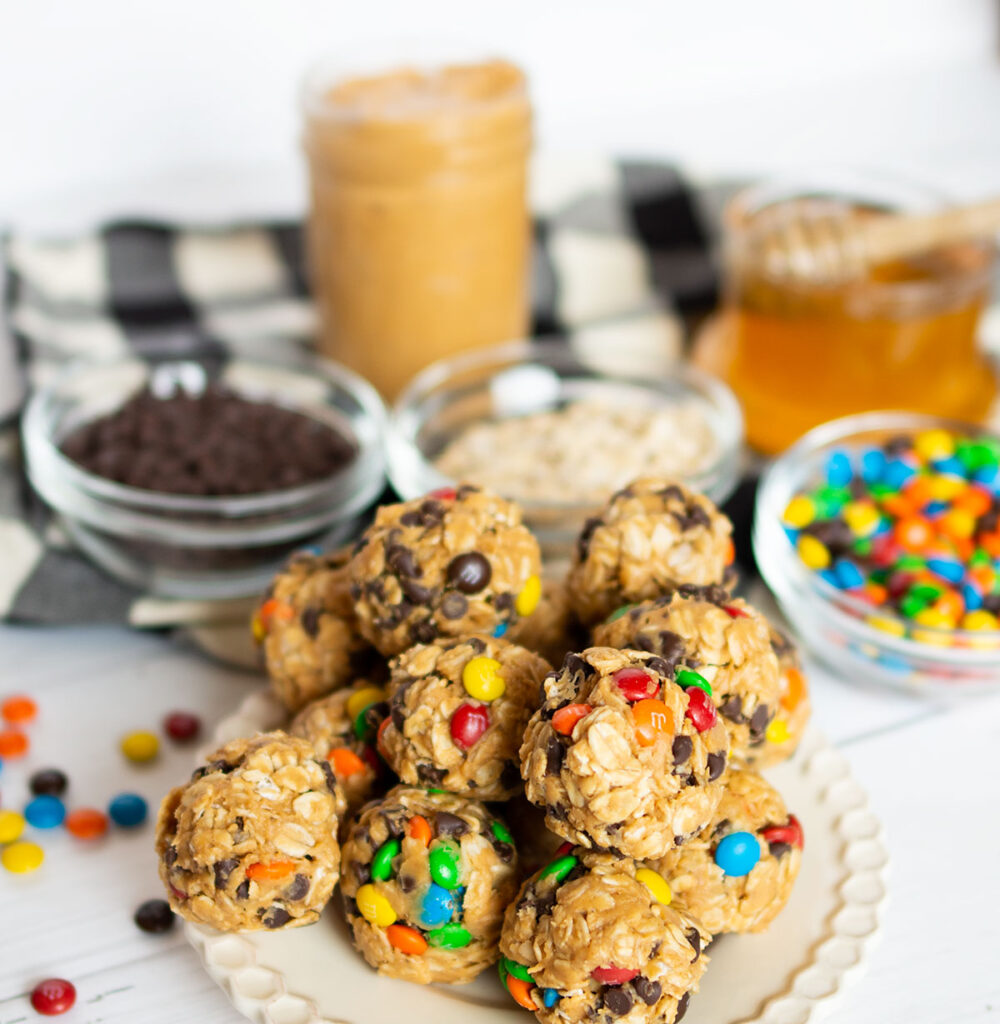 Until next time! I would love for you to try this recipe out and let me know what you think! You can play around with it by adding other ingredients like dried cranberries or even chia seeds. Give me your thoughts below!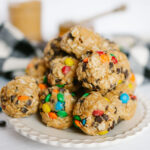 Peanut Butter Snack Bites
Easy, yummy and kid approved!
Ingredients
1 ¼

Cup

Old Fashioned Oats

½

Cup

Peanut Butter

¼

Cup

Honey

(Beeyond the Hive is best!)

⅓

Cup

M&Ms Mini

⅓

Cup

Chocolate Chips Mini
Instructions
First, mix together the peanut butter and honey til smooth.

Toss in the remaining ingredients and stir until combined

Shape into small balls. **Pro tip** spray your hands with cooking spray (like Pam) to make this process easier!

Store in air tight container and refrigerate! Its that easy!