3-4 Cups of Peanuts (honey roasted, mixed, dry roasted or even almonds will work!)
3-4 Tbs Honey (Beeyond the Hive of course)
Jump to Recipe
Happy March! Anyone else feel relieved that we are so much closer to nicer weather, playing outside, bbqs and baseball? I certainly am. Usually after the holidays I can steer clear of the winter blues but then by February it hits me like a ton of bricks. Seasonal depression and pure insanity! Manmeat (aka my husband) is gone all winter long for pollination season which means I am playing single mom to the 3 stooges! And we all know that cooped up boys means pent up energy which turns into wrestle mania at my house! I think I have to get my hair colored twice as much just to combat all the extra grays I accumulate from these boys! So I am pushing the boys outside more and more and loving the extra bit of sunshine that's for sure!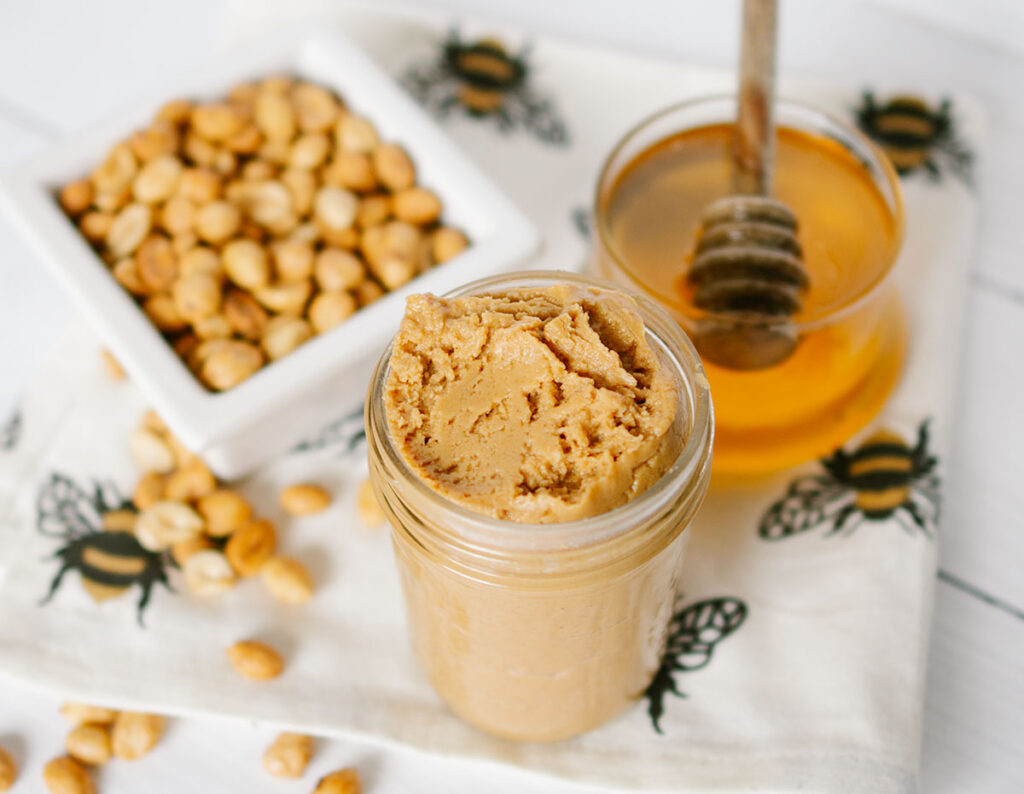 Because of some much needed sunshine I was able to find some motivation and get my booty in gear! I originally learned how to make homemade peanut butter from a friend I've known since high school. She is a fitness coach and a great motivator so thank you Tiff! You can check out her website here. She also has a few more recipes I'm dying to try!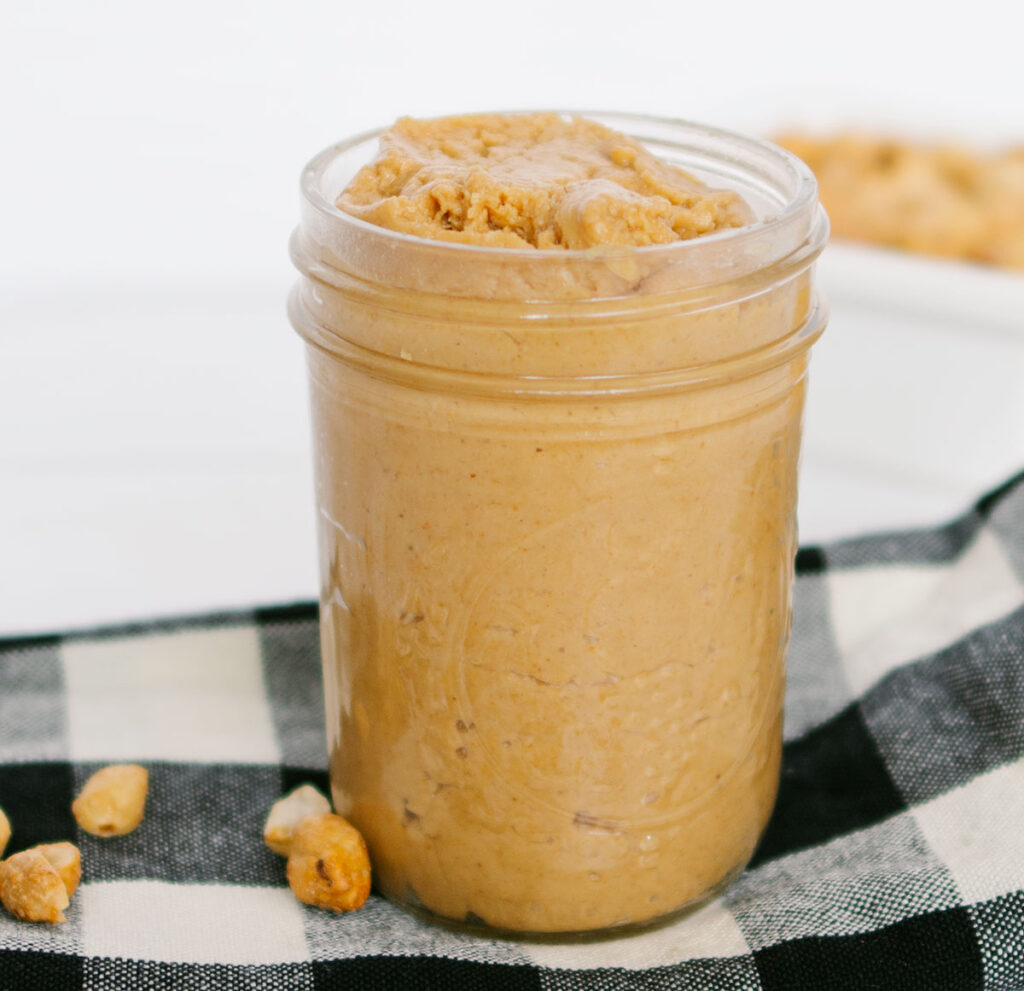 This recipe is simple, quick and perfect for all 24,489 of sandwiches I make for school lunches every year! You can double the recipe to yield more if you go through peanut butter like we do in our household! It's always a staple in my cupboards. I haven't tried it with almonds or cashews yet but that's next up on my list. Give it a go and let me know what you think!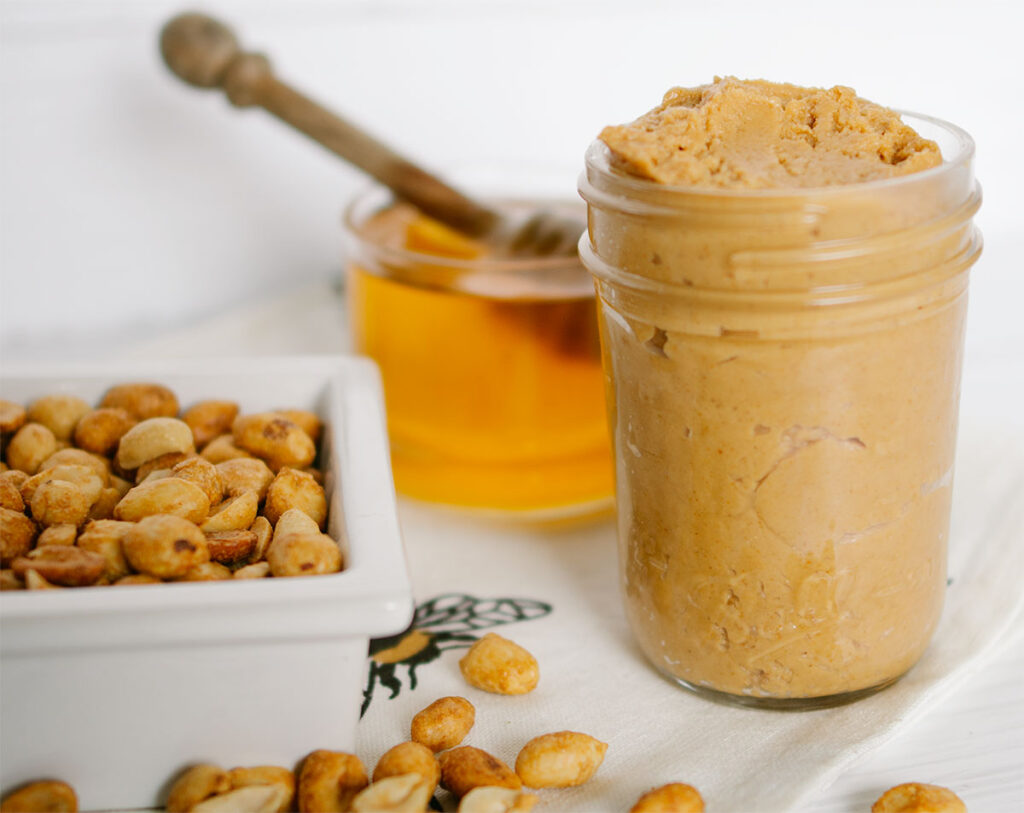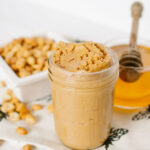 Homemade Honey Peanut Butter
Two ingredients! Quick, easy and irresistible!
Ingredients
3-4

Cups

Peanuts

dry roast, honey roast, mixed or even almonds

3-4

Tbsp

Honey

(Beeyond the Hive is best:)
Instructions
Add your peanuts to your food processor. Turn it on and let it go! I let mine run for several minutes. The heat from the blade will pull out all the oils and help blend the peanuts into a creamy mixture!

Next, add your honey with the food processor still running.

Keep it running until it's the desired consistency. Then you're all done!

Store in an air tight container but make sure you try several spoonfuls. That's a requirement!