1 Cup Butter, Softened
1 Cup Chopped Pecans
4 Tbsp Honey (Beeyond the Hive, of course)
Hey all! It is finally September and I am so excited for fall. Although I don't think Colorado received the message yet since its been 90-100 degrees here the last few days. Don't they know that I am ready to sip my pumpkin spice coffee and wear cardigans already?
This past week I finally had some time to play in the kitchen. I have 2 boys in school full time and only my youngest, Bryce, is at home with me now. So it has been nice to have time to work and get some stuff done for once! Plus, I don't have to listen to all 3 boys fighting at the same time. Anyone else feel like they play referee all day long? Goodness gracious!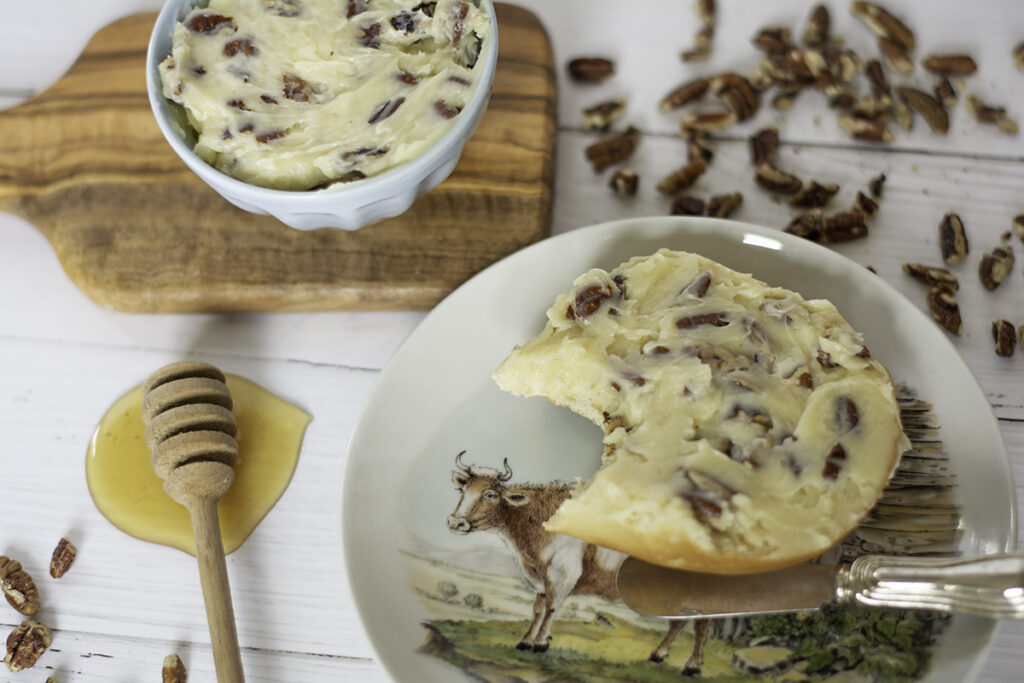 Anyhow, back to playing in the kitchen. I haven't had much time in the last few years to really cook and bake like I used to. Part of my excuse is because I just flat out don't have time. Between running this business and raising tiny humans I find that I have zero time and energy at the end of the day. The other excuse is that my boys have been fairly picky when it comes to eating what I cook. They just want hamburgers, meat and potatoes and they complain every time I make something new…unless it's a sweet treat, of course.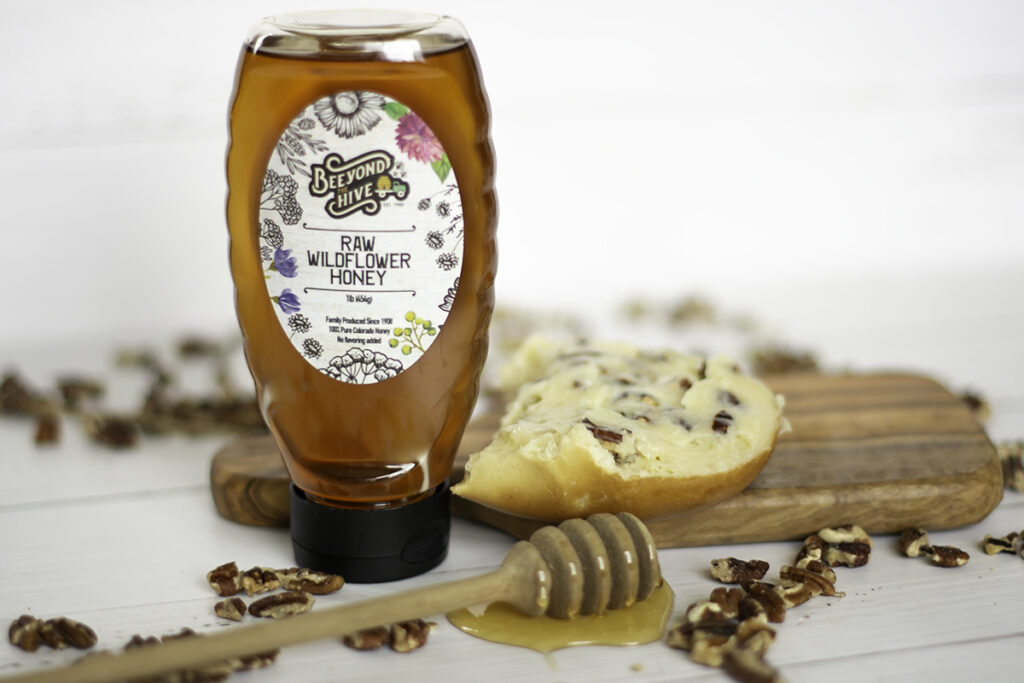 I decided that I wanted to try these honey butter recipes to help sweeten up our morning routine. I have two recipes that I ended up loving and one of them is this Honey Pecan Butter! It was a complete hit with the boys and they throw it on toast or even a bagel in the morning before school and they are ready to go! I have a strawberry butter coming in the next few days too so try them and see what you think! I love them both and hope you do too.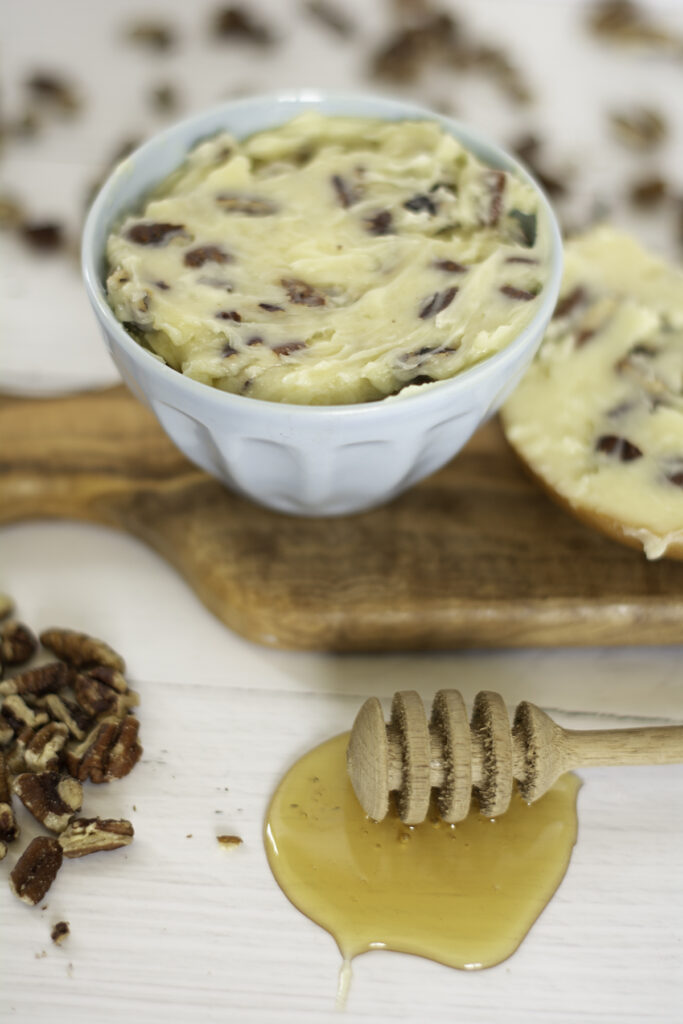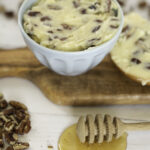 Honey Pecan Butter
Simple, delicious and perfect for fall!
Ingredients
1

Cup

Butter

Softened

1

Cup

Pecans

Chopped

4

Tbsp

Honey

Beeyond the Hive, of course
Instructions
Preheat oven 350 degrees. Spread your chopped pecans on a baking sheet.

Bake the pecans for approximately 8 min but watch them carefully. They burn quick. Set aside and cool.

Mix butter and honey together. I just used a spatula because my butter was really soft so a mixer is not necessary.

Once pecans are cooled you can fold them into your honey butter mixture!

Store in an air tight container or jar. Refrigerate for 1-2 weeks but I'm sure you'll eat it before then! Great gift idea too!