10 cups Chex Cereal
2 cups Pretzels
1 cup Honey Nut Cheerios
1 cup Peanuts
1/2 cup Butter
1/3 cup Brown Sugar
1/4 cup Honey
2 tsp Vanilla
2 tsp cinnamon
I can assure you that this Chex Mix recipe is a crowd pleaser! I was testing this out earlier this fall and happened to take it to a football game. Lets just say a few moms circled around me like vultures and could not stop eating my stash! I was happy to share and they immediately demanded the recipe. It is a great snack for road trips, football games or any holiday party! You could even package it up and give it out as gifts to your lovely neighbors if you were feeling extra sweet. Hope you enjoy!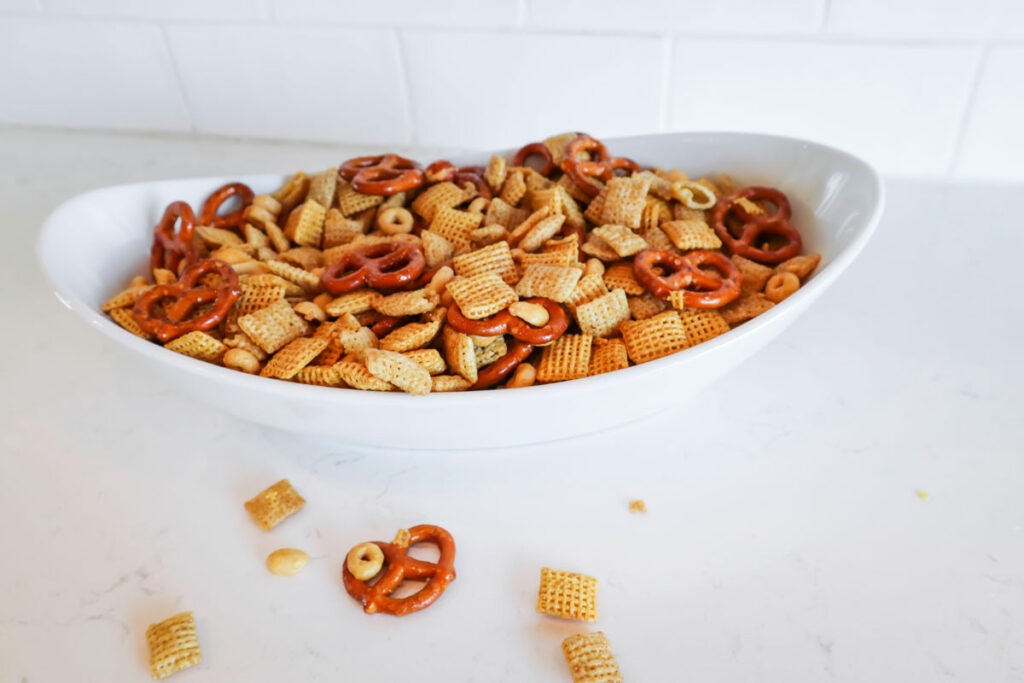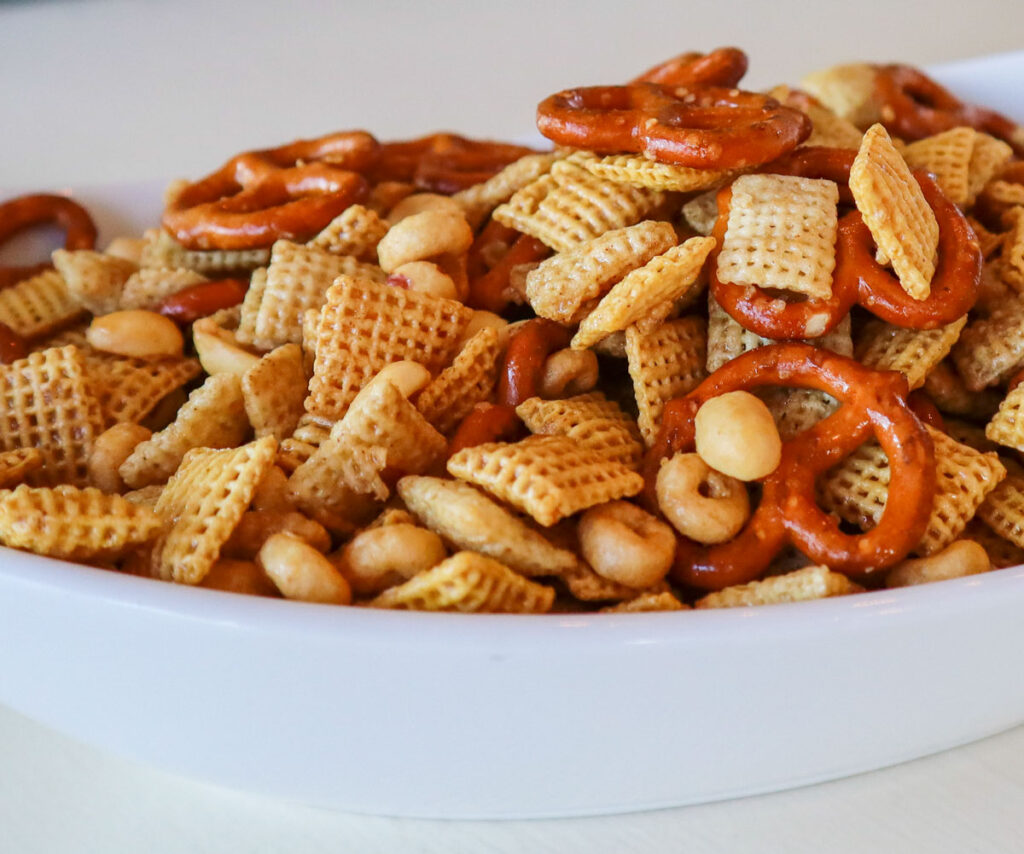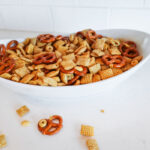 Honey Glazed Chex Mix
Ingredients
10

cups

Chex Cereal

(I like to mix different types of Chex)

2

cups

Pretzels

1

cup

Honey Nut Cheerios

(you can use pumpkin or cinnamon flavor if they have it. Get creative!)

1

cup

Peanuts

½

cup

Butter

(melted)

⅓

cup

Brown Sugar

¼

cup

Honey

(Beeyond the Hive is best!)

2

tsp

Vanilla

2

tsp

Cinnamon

optional
Instructions
Mix together the Chex cereal, pretzels, Cheerios and peanuts into a large bowl.

In a smaller bowl, mix together the melted butter, brown sugar, honey, vanilla and cinnamon.

Drizzle the wet mixture over the dry mixture and stir until it's fully coated.

Spread on a sheet pan lined with parchment paper.

Bake at 250° for up to 1 hour and stir it every 15 minutes until golden brown and has a nice glaze to it.

Cool for 10 minutes and store in an airtight container!