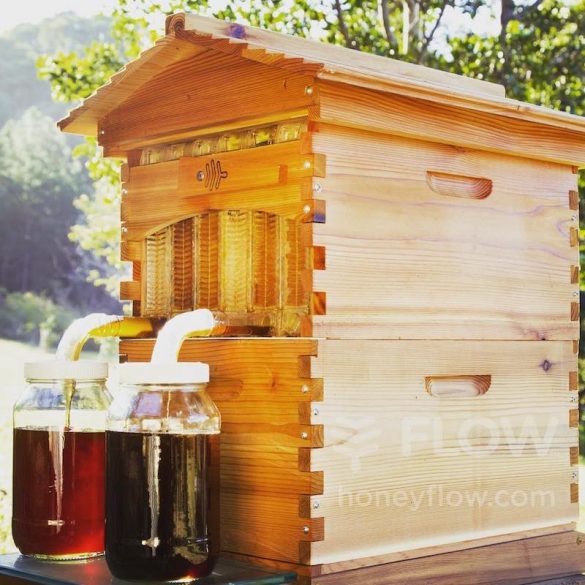 Hi all! Hope you are all having a beautiful fall season. It has been an Indian summer here in Colorado this year and I absolutely love it!
Our hives been able to linger here in Colorado a few more weeks because of the gorgeous weather but they are about to make their trek out to California to gear up for the almond pollination season to begin. The snow is about to fly here so we better get these girls out to Cali so they can continue to thrive and work hard!
I wanted to chit chat about a new product that I'm sure you have seen on social media. I have received countless of comments about this new hive called The Flow Hive. I admit, it looks pretty cool but that's about as far as my enthusiasm will go with this new product. Now remember, these are MY opinions but also a general consensus of a lot of professional operations.