1 cup Salted Butter (2 sticks softened)
6 Tbsp Pumpkin Puree
5 Tbsp Honey
3/4 tsp Cinnamon
1/2 tsp Pumpkin Pie Spice
1 tsp Vanilla
Happy fall ya'll! We just wrapped up our Halloween activities over here and even though the 2020 year has been a fiasco, this Halloween was a great glimpse into normalcy. Especially for the kids. As a parent, you live for these moments of when your kids are just living their best lives and making some pretty cool memories. We have the best community where I live and couldn't ask for better families thats for sure!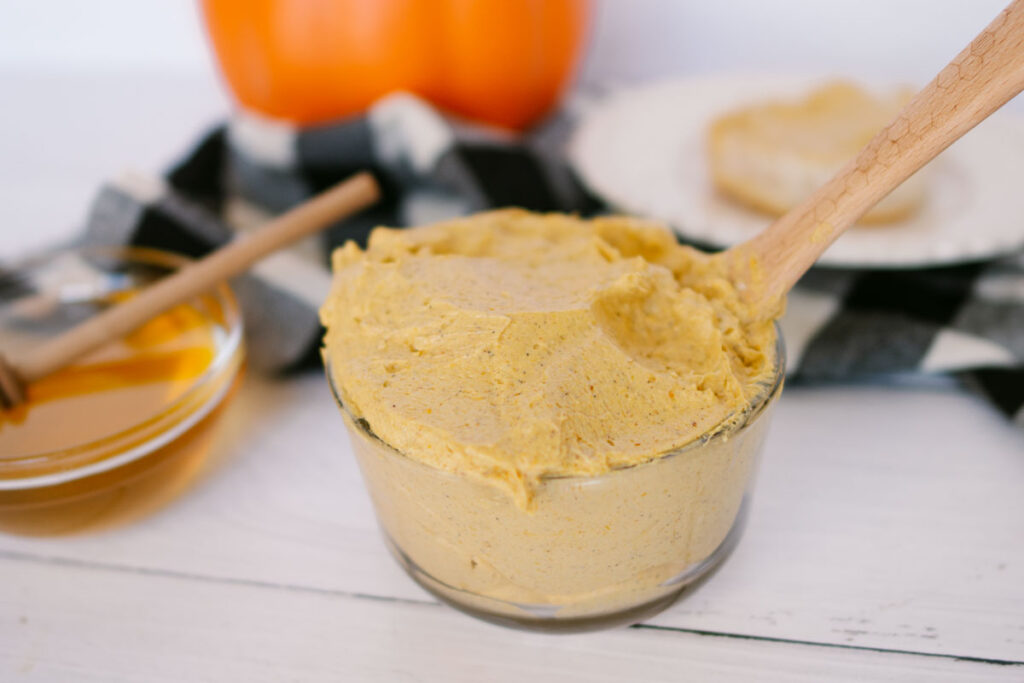 Since we are done with October I am laser focused on Thanksgiving and creating the next memory for my family. I see a lot of people already planning and decorating for Christmas but I just want to be in the moment and thoroughly enjoy November and think of all the things that I am truly thankful for this year. After such a trying and difficult year, I think it's important more than ever to sit and revel in all the joys in your life. Let's not focus on politics, Covid-19 or even the lack of toilet paper. Let's focus on those we love, the things we do have and just be happy for the joy that it brings.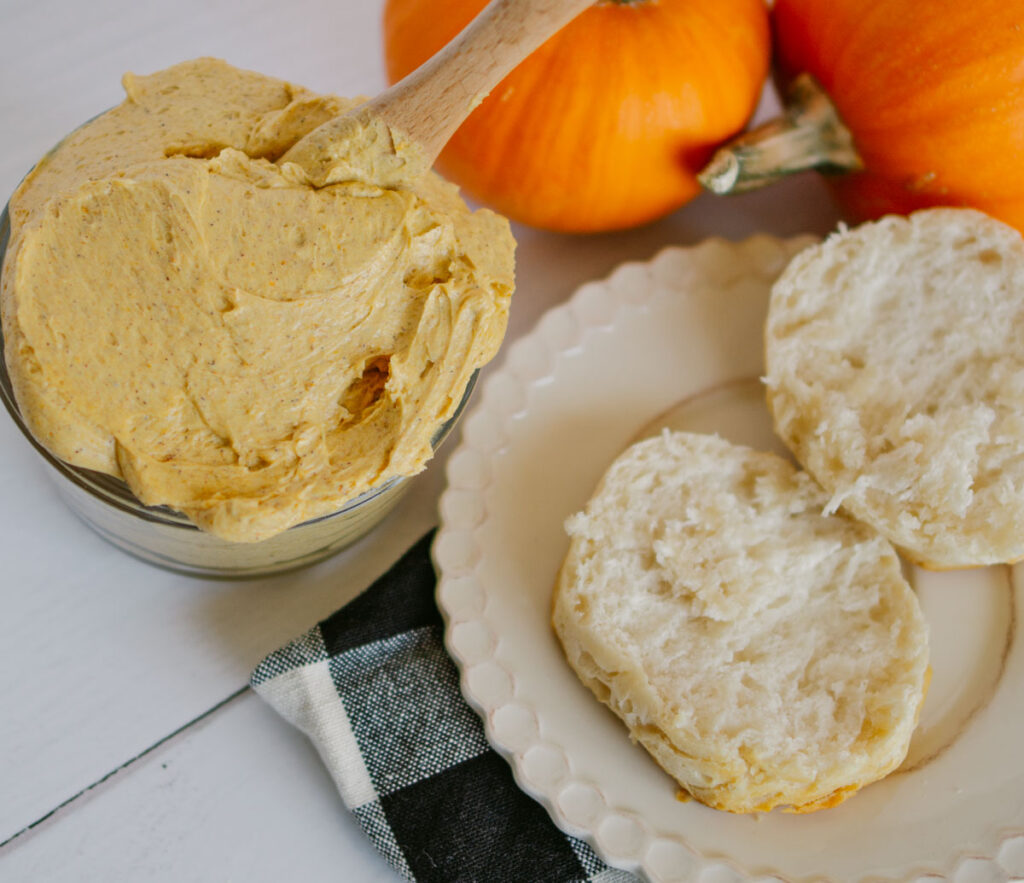 What are your plans for Thanksgiving this year? I know it will look different for everyone depending on where you live. Regardless of who will be coming to sit at my table, I will have the full Thanksgiving meal ready to get into my belly! I can not skip on a single dish because I wait all year long for some of these recipes and traditions and it would be an utter sin to forgo any of them!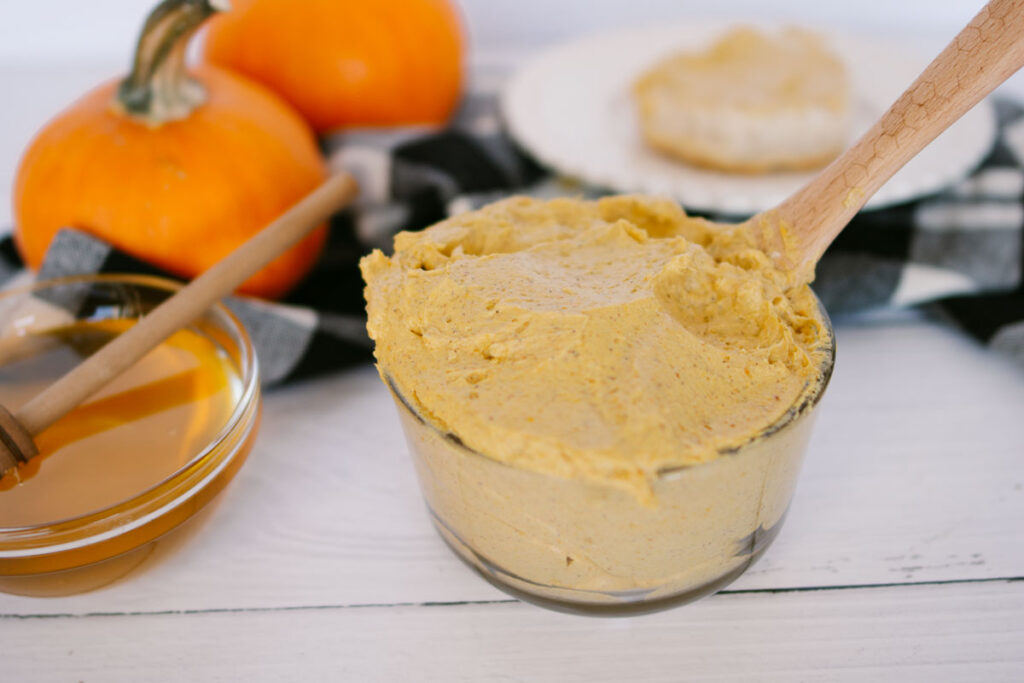 One new item I am adding to the list is this Pumpkin Honey Butter. It is quick and easy to whip up! It would be a great addition to your Thanksgiving table and will wow your guests that you paid attention to the small details down to the butter on the table! Even butter needs the spotlight every now and then. It will be a fun surprise for your guests so try it this Thanksgiving and let me know your thoughts!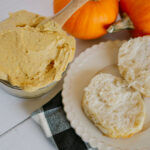 Pumpkin Honey Butter
Great addition to your Thanksgiving table this year!
Ingredients
1

Cup

Salted Butter (softened)

(MUST be very soft! Otherwise it won't mix well)

6

Tbsp

Pumpkin Puree

(DO NOT use pumpkin pie filling. They are not the same!)

5

Tbsp

Honey (Beeyond the Hive is best!)

¾

tsp

Cinnamon

½

tsp

Pumpkin Pie Spice

1

tsp

Vanilla
Instructions
First, whip the softened butter, cinnamon, pumpkin pie spice and only 1 tablespoon of the pumpkin puree with electric beaters.

Gradually add the rest of the pumpkin puree as you continue to whip.

Next, add the honey and vanilla and continue to beat the mixture for 1-2 minutes until thick and fluffy.

Once it's at the desired consistency, scoop into a container and serve at room temperature or store in the refrigerator until you are ready to use it!