2 Cups of Water
1/4 Cup Honey
2 Cinnamon Sticks (plus more for serving)
2 Orange Slices (plus more for serving)
3/4-1 Cup bourbon
Juice from a lemon
Hey all! Hope your week is going well. I am about two weeks into my "flying solo" mission with the boys since the bees and my Manmeat are in California right now. Thankfully this first trip out there is usually a quick one. He will only be gone for about 3-4 weeks which goes pretty fast. But I can tell you that things get a little crazy with the boys since they ended their football season and now don't have any sports to burn their energy on right now! I am trying to keep "zen" but if you've ever been in a house full of boys you know that quiet moments are few and far between!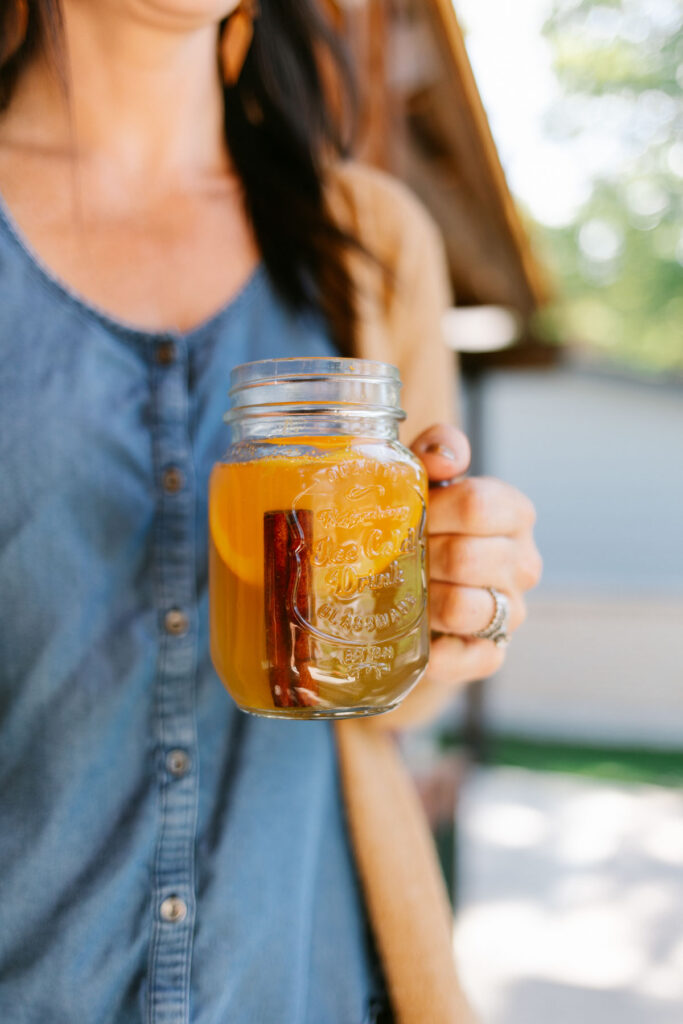 Some days I just throw my hands up and let them go nuts! I swear I can feel my grey hair growing in by the second. Let's just say that by the time I get all three to bed, I am ready for a glass of wine or a nice little cocktail. Enter in my favorite new recipe for this winter…The Honey Hot Toddy!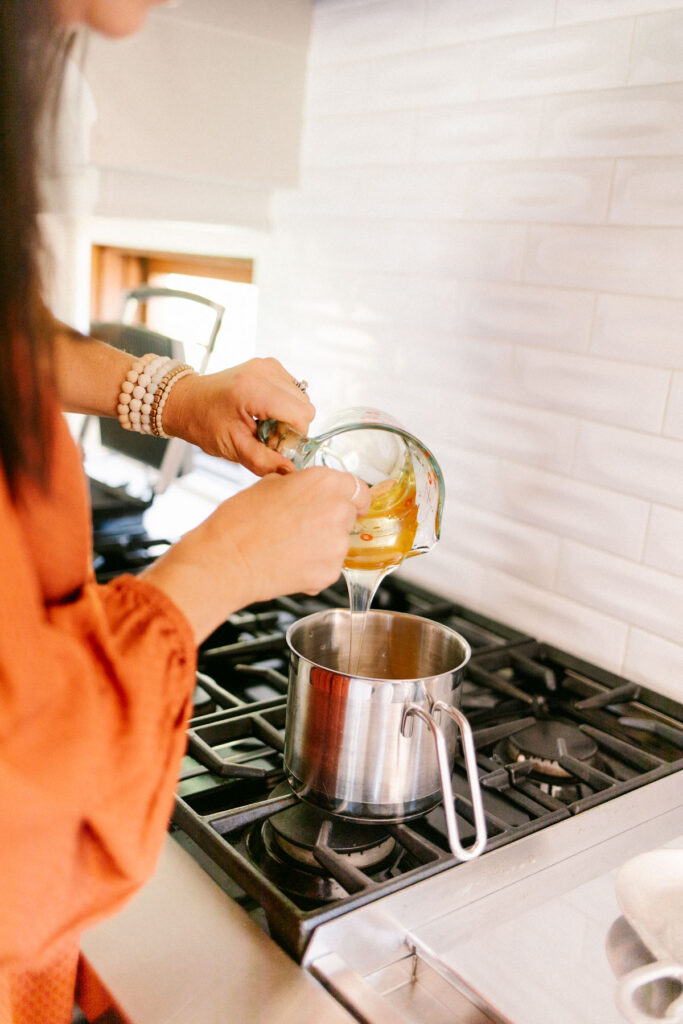 I can honestly say I've never really tried a warm cocktail type of drink. It just seemed weird to me! But this recipe sounded so good especially on a chilly Colorado day. I gave it a whirl and I am now a believer of warm drinks with bourbon. It warmed my soul and chilled my fried nerves out from a long stressful day. I even made one on election night because I knew it was going to be a long and bumpy road in that department!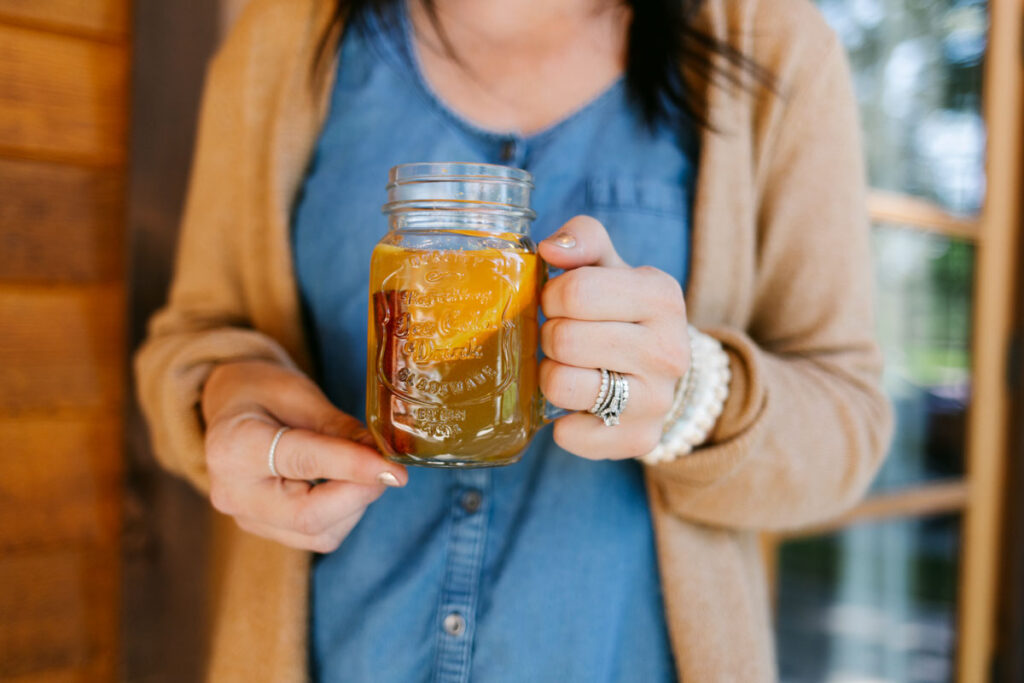 I highly recommend this recipe if you need a little somethin' somethin' to warm your soul and ease your troubles away! I am not a big time drinker but this concoction will be on speed dial for the rest of the winter to help me get through those tough days without my husband and to get me through the politic and covid mess we are all living in!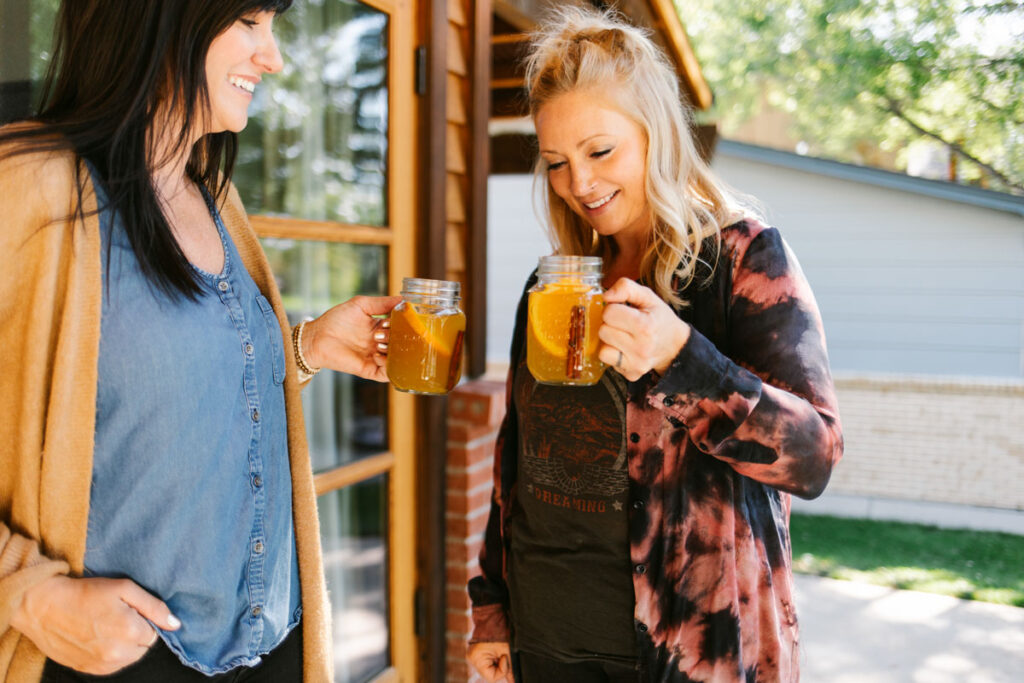 It's also a great excuse to invite a girlfriend over so we can talk about girl things and the woes of parenthood instead of being a referee and party pooper to all the fart jokes (haha…pun intended! See what I did there?)! As a mom and business owner I don't take many breaks just for myself but making this recipe just lends itself to some front porch sippin' with a good friend to feed your soul!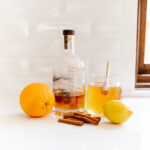 Honey Hot Toddy
A perfect spiced drink to warm your soul and ease your troubles away!
Ingredients
2

Cups

Water

¼

Cups

Honey

(Beeyond the Hive is best!)

2-4

Cinnamon sticks

1-2

Oranges, sliced

¾-1

Cup

Bourbon

1

Lemon

(juiced)
Instructions
In a small pan, bring the water, honey cinnamon and 2 orange slices to a boil.

Continue to boil for 2-3 minutes then remove from the heat.

Let it sit for 5 minutes. Then stir in the bourbon and juice from a lemon.

Divide the toddy's into 4 glasses (or 2 big glasses if it's been a rough day:). Garnish with an orange slice and cinnamon stick!