1 1/2 cups flour
1 1/2 tsp baking powder
1 tsp baking soda
1/2 tsp salt
1 1/2 tsp cinnamon
1/2 tsp ginger
1/4 tsp nutmeg
1/4 cup softened butter
3/4 cup honey
1 egg
1 cup canned pumpkin
1 cup pecans
Honey Pearls or Sugar in the Raw (optional)
Fall season is in full swing over here and I am loving every minute. This is my favorite time of year and after the year we've had, well I am happy to welcome this season with open arms. We are in full blown school mode around here with two boys in school full time and one in half day preschool. I am so happy to be back into this routine and my boys thrive on structure. There are about 3 hours in the afternoon when my youngest son is in preschool and I can have some quiet time to work and even form a thought or two! I am getting a small glimpse into what my life will be like next year when all three boys are in school full time! It will definitely be bitter sweet when that milestone arrives.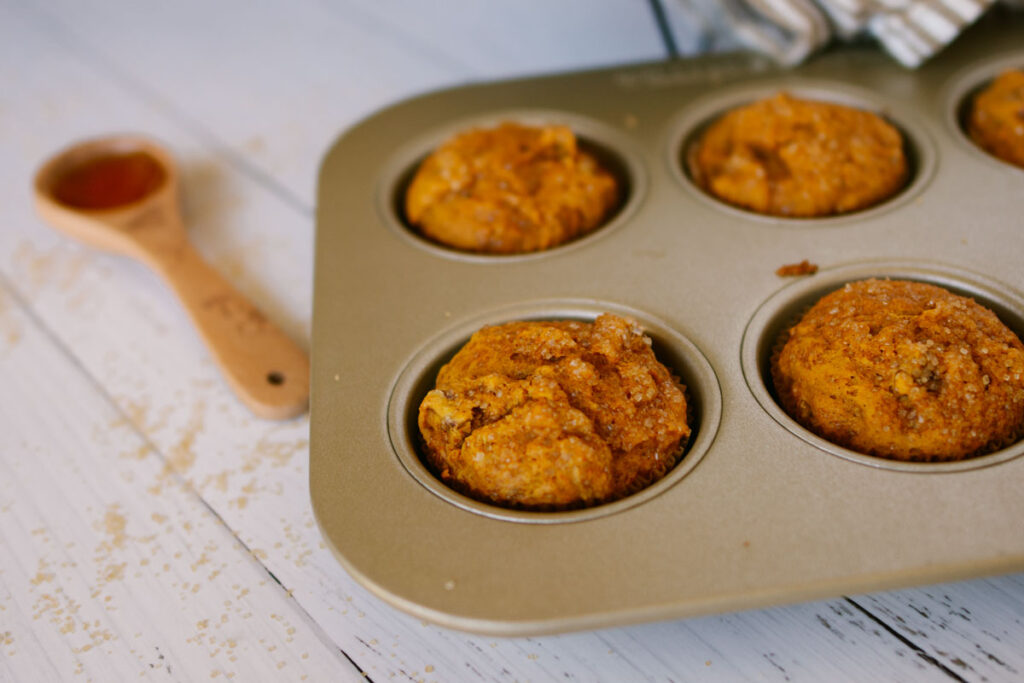 Since I have slowly settled back into my old routine I have found a few moments here and there to try some new recipes. I had to accompany the crisp air and pumpkin spice craze with these Honey Pumpkin Muffins. It is still somewhat warm here in Colorado but we had a few cool days (even a snow storm in September!) so I put on a sweater, lit a fall candle and started to bake! That's what you're supposed to do right?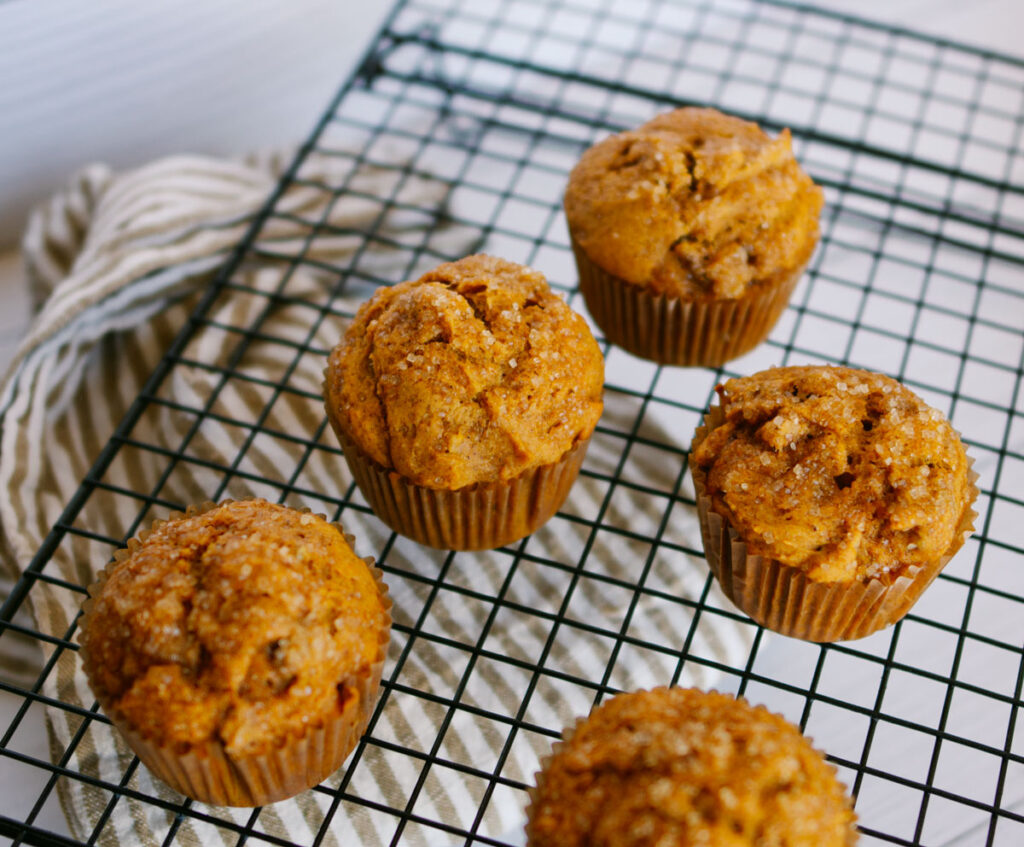 I feel like I say this every time….but these were another hit in our household. Basically if I post it on my website, it is a guaranteed success and family approved! We have a few muffins left over so for the last few morning my boys have been reminding me to put one into their school lunch bags. Always makes a momma's heart happy when her food is eaten and asked for! Feels like I'm doing something right in this world….at least for today.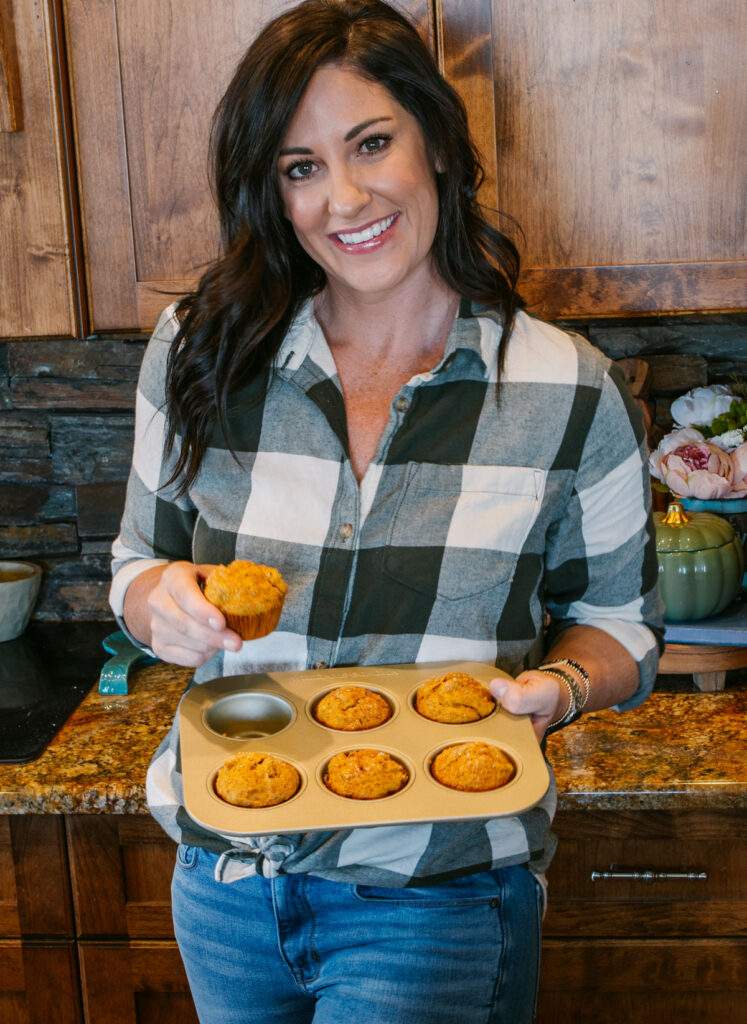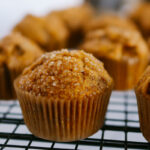 Honey Pumpkin Muffins
Ingredients
1 ½

cups

all purpose flour

1 ½

tsp

baking powder

1

tsp

baking soda

¼

tsp

salt

1 ½

tsp

ground cinnamon

½

tsp

ground ginger

¼

tsp

ground nutmeg

¼

cup

butter

(softened to room temperature)

¾

cup

honey

(Beeyond the Hive is best!)

1

egg

1

cup

canned pumpkin

1

cup

pecans

(chopped)

Honey Pearls or Sugar in the Raw

(optional)
Instructions
Preheat your oven to 350°F. Line muffin tins with paper liners.

In a medium bowl, mix the flour, baking powder, baking soda, salt, cinnamon, ginger and nutmeg until combined. Set aside.

With an electric mixer using the paddle attachment, beat butter on medium until it is light in color. Takes about 2 minutes.

Add honey, egg and pumpkin and beat until combined.

Slowly add the flour mixture and make sure no flour streaks remain.

Scoop the batter into the muffin cups and sprinkle (if you'd like) honey pearls or Sugar in the Raw to add the extra sweet touch.

Bake for 25-30 minutes until toothpick comes out clean when inserted. Remove muffins and place on cooling rack. Serve warm or at room temperature. You can refrigerate or keep covered at room temp for 3 days. Enjoy!