4 Cups Chopped Cooked Chicken
3 Celery Stalks, Chopped
1 Cup Sweetened Dried Cranberries
1/2 Cup Pecans
1 1/2 Cups Mayo
1/3 Cup Honey
1/4 tsp Salt
1/4 tsp Pepper
8-10 Croissant rolls
Hey honey lovers! Checking in to see how your summer is kicking off. I guess it's not "officially" summer but who cares about those details right? We have been partly heart broken that our summer nights are not filled with baseball games and hot dog stands but part of me is enjoying the simple life as well. We have camping and fishing as our high priority this summer since our community shut down most spring and summer sports. I miss watching the boys grow, progress and have fun with team sports. But they are also little enough that one summer of no baseball won't hurt them either. I think it has been so important to slow down and enjoy the simple things in life! They have plenty of time later in their school career to focus on sports that's for sure!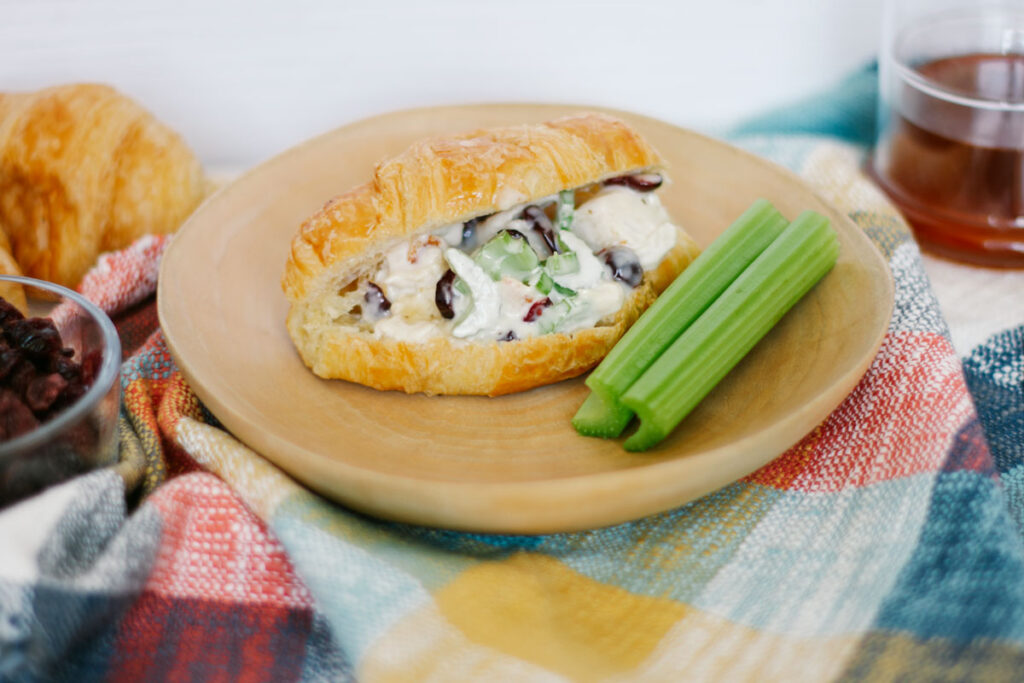 We are about to head out for a quick camping trip with some friends so I decided to whip up this recipe for an easy lunch time meal. This literally took 10 minutes to throw together. I usually live on smoothies and protein bars for lunch because I don't have time to think about what I want. But one day I got a wild hair to try this and it was a nice and refreshing change to my lunchtime routine!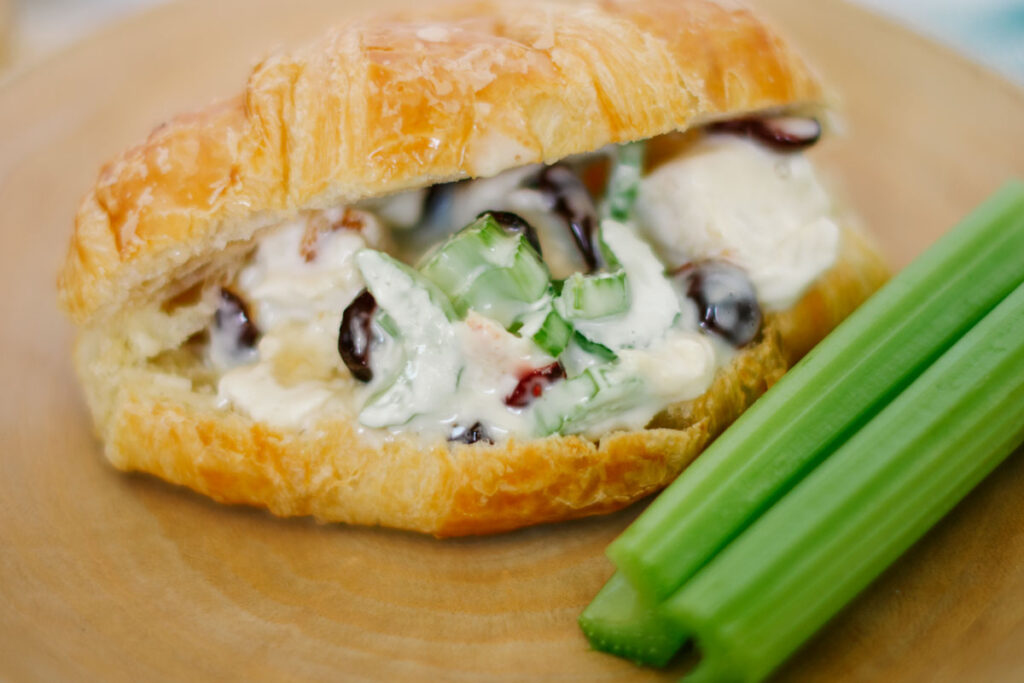 The key to making it quick is to buy the precooked chicken. I found a bag of cubed, cooked and ready to eat chicken that made my life so much simpler. Otherwise you can maybe use a rotisserie chicken or throw some in the instant pot for a quick solution too! Once you sort out your chicken situation then all you have to do is mix it all together. Not bad for a quickie lunch or a light dinner idea.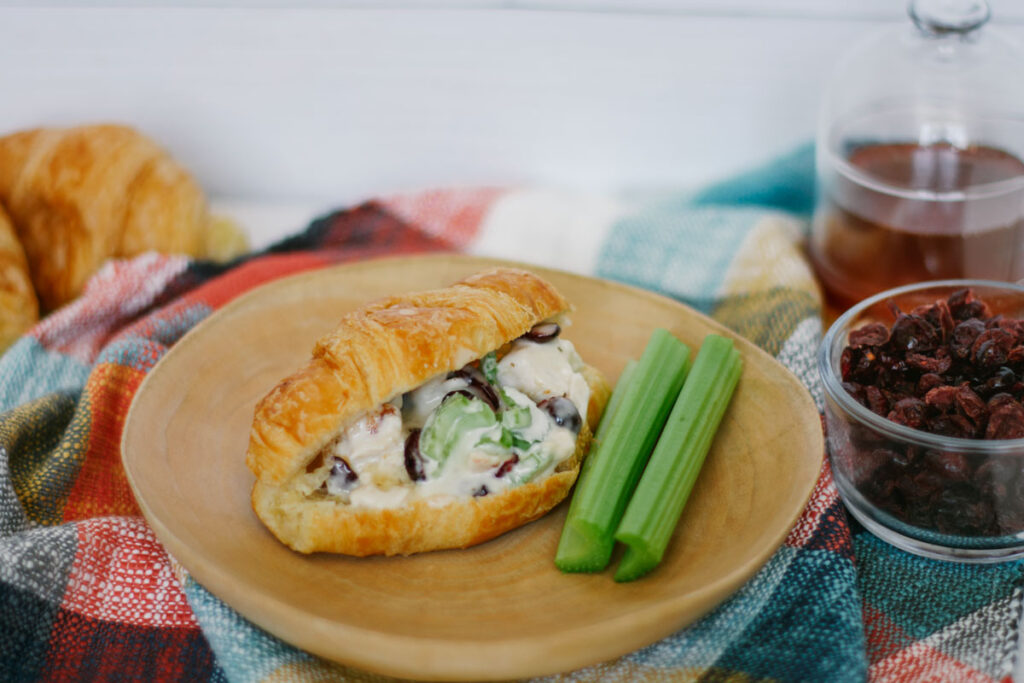 I hope you all can enjoy the simplistic times of summer this year like we are. It's nice to slow your roll and focus on the things that matter most. Give this recipe a whirl and let me know what you think!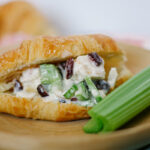 Sweet Chicken Salad Sandwich
Quick and easy summertime meal!
Ingredients
4

Cups

Chopped cooked chicken

3

Stalks

Celery, chopped

1

Cup

Sweetened dried cranberries

½

Cup

Pecans

(optional)

1½

Cup

Mayonaise

(could use light mayo)

⅓

Cup

Honey

(Beeyond the Hive is best!)

¼

tsp

Salt

¼

tsp

Black pepper

8-10

small

Croissants
Instructions
Combine chicken, celery, cranberries and pecans into a bowl.

In a separate bowl, whisk together the mayo, honey, salt and pepper.

Combine dressing with the chicken mixture.

Serve on croissants or any bread of your choice!