1/2 cup Plain Yogurt
1/4 cup Lime Juice (takes 3-4 limes)
1/4 cup Honey
1 tsp Lime Zest
8-10 cups of fresh fruits ( I used strawberries, blueberries and grapes)
Hey honey lovers! I sincerely hope you are all enduring the chaos that has transpired over these last several days. This has certainly been a week of reflecting and my family and I actually snuck away to go camping and fishing for the first time this summer. It was nice to clear our heads and step away from the noise of this world! Plus I got to eat s'mores two nights in a row so I call that a win!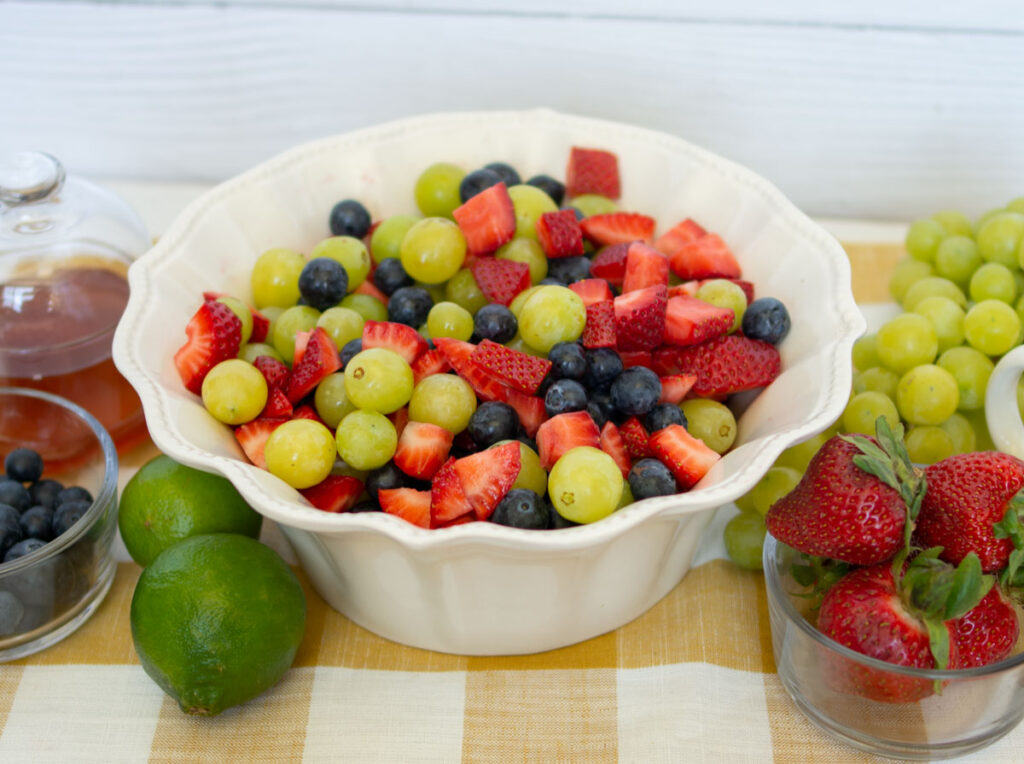 Before we left for our camping trip I experimented with this fruit salad. I have made one for years that is a staple at many of our summer bbqs but I wanted to switch things up and add a twist. I made it the day before we left and my boys completely destroyed it in the same day! They ate the entire bowl! We couldn't get enough of it.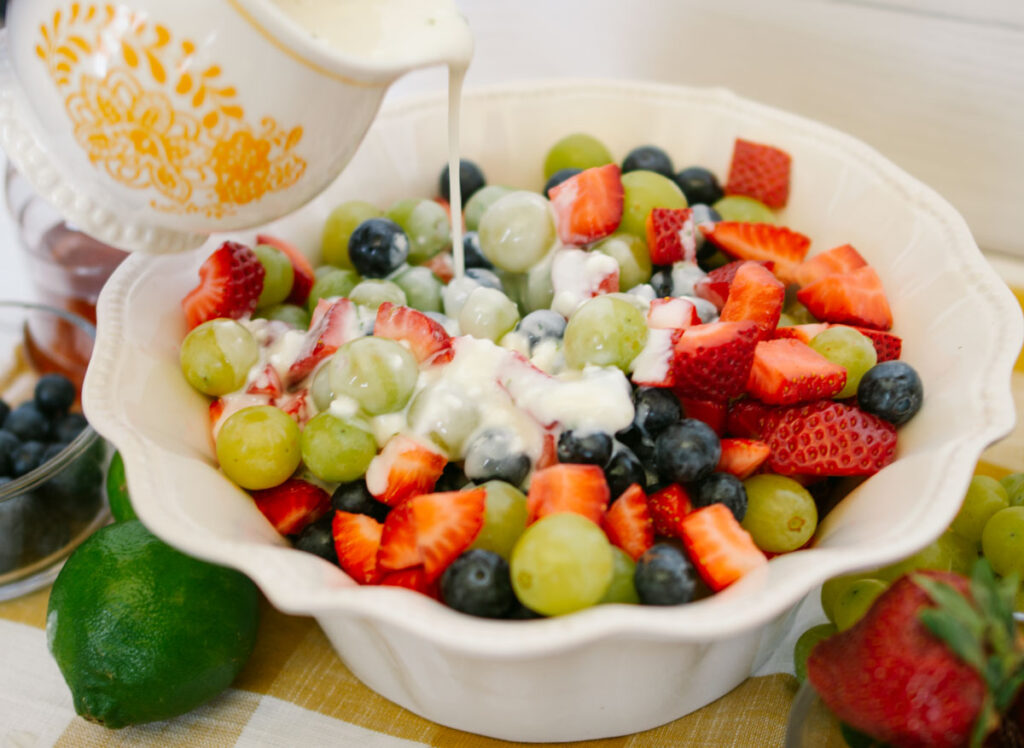 I think the key to most of the recipes I post is whether or not it's quick and easy. I like simple recipes that don't consist of a million ingredients and something easy I can whip up for a large crowd. I'll actually be throwing this together tomorrow for my middle son's birthday party. I have gotten really good at feeding large crowds and have streamlined my recipes to keep my stress level down. No one wants a stressed out hostess! So try this for your next bbq!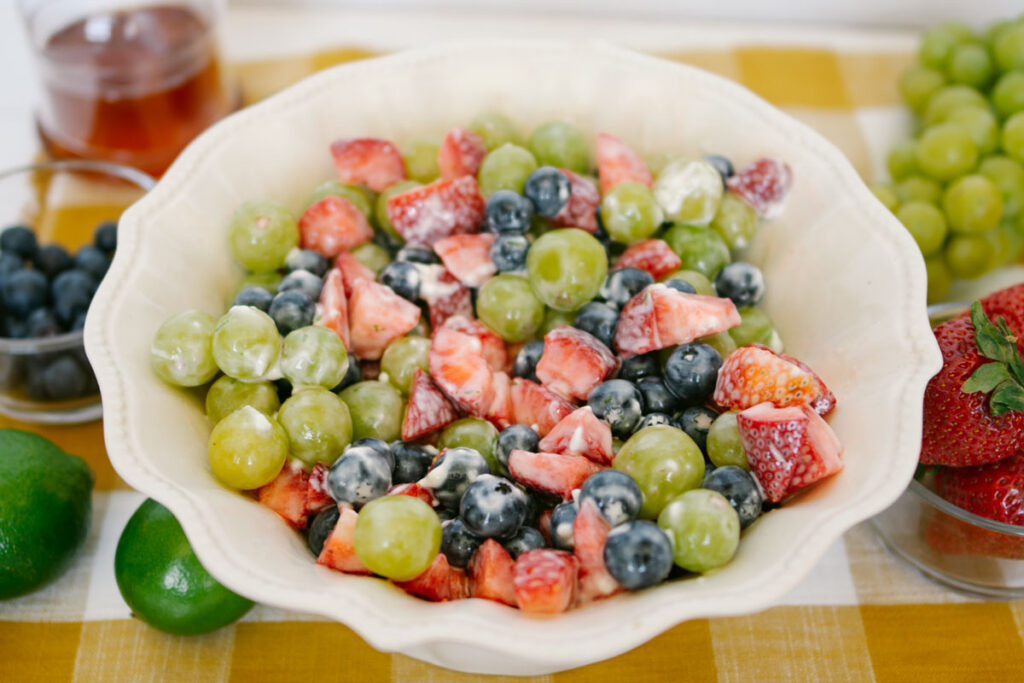 This is certainly a crowd pleaser and easy to throw together on a whim. It's light, refreshing and perfect for all your summer parties! Enjoy and let me know what you think!
Fruit Salad with Yogurt Honey Dressing
Ingredients
½

cup

plain yogurt

(Noosa Yoghurt is best!)

¼

cup

lime juice

(about 3-4 limes total)

¼

cup

honey

(Beeyond the Hive is best!)

1

tsp

lime zest

8-10

cups

fresh fruit

(I like strawberries, blueberries and green grapes. You can also use mango, melon and any type of berry!)
Instructions
Start out by cutting your fresh fruit into bite size pieces.

In a small bowl, mix together the yogurt, lime juice, honey and lime zest.

Pour the dressing over your fruit and toss! That's it! Serve and enjoy or refrigerate for a few hours.
Recipe Notes
Pro tip: When measuring honey, spray your measuring cup first with a cooking spray. Makes it much easier to work with and the honey slides right out!