Caviar:
15 oz can black beans (drained and rinsed)
15 oz can black eyed peas (drained and rinsed)
15 oz can corn (drained)
15 oz can Olives (drained and chopped)
2 medium tomatoes (diced)
1-2 avocado (chopped)
1 red bell pepper
1/2 red onion (diced)
1/4 cup fresh cilantro (minced)
Dressing:
1/4 cup lime juice
2 tbsp honey (Beeyond the Hive of course!)
1tsp chili powder
1 tsp cumin
1 tsp kosher salt
1/3 cup olive oil
Hey honey lovers! How did the holiday weekend treat you all? My family headed east to visit friends who live in a small farming town with lots of corn fields and dirt roads. We've been celebrating the 4th with them for the last 5 years because if you are from Colorado you know that anything headed west is a complete mess especially on holiday weekends. Bumper to bumper traffic and everyone trying to race towards the mountains. Well, we do the complete opposite. We like to be away from crowds, the rat race and go where it's peaceful and quiet. So we head east to celebrate with the cows!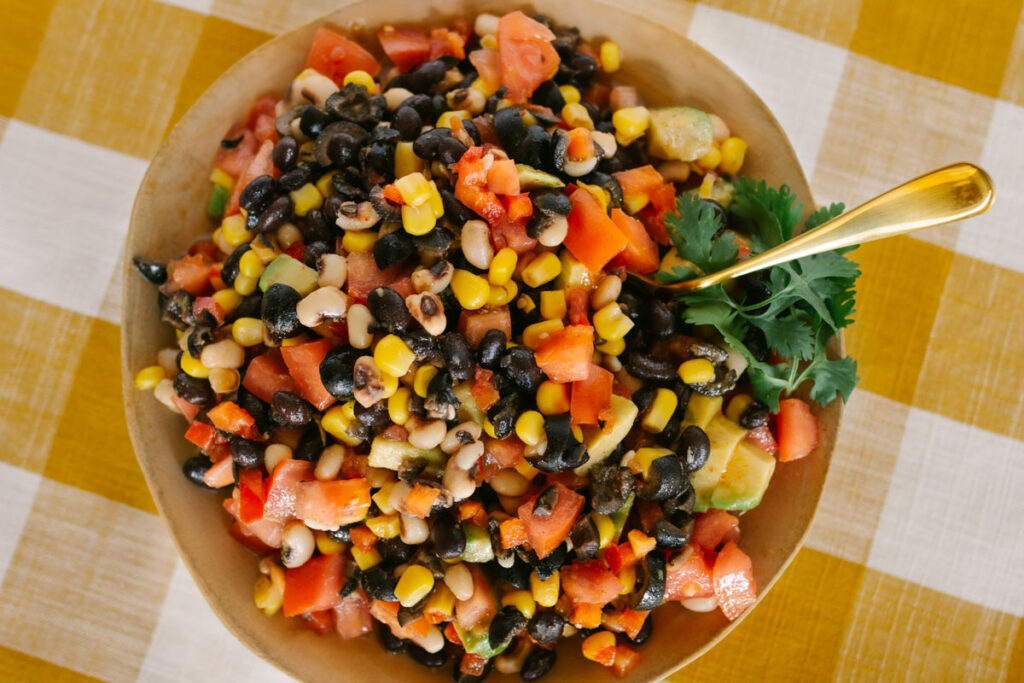 I think I've always been a low key kind of gal. I've never liked large crowds, traffic and chaos. I am at most peace when I am surrounded by open fields, traffic jams only created by a herd of cattle crossing or tractors rolling down the road. I love the simple life and wouldn't trade it for the world!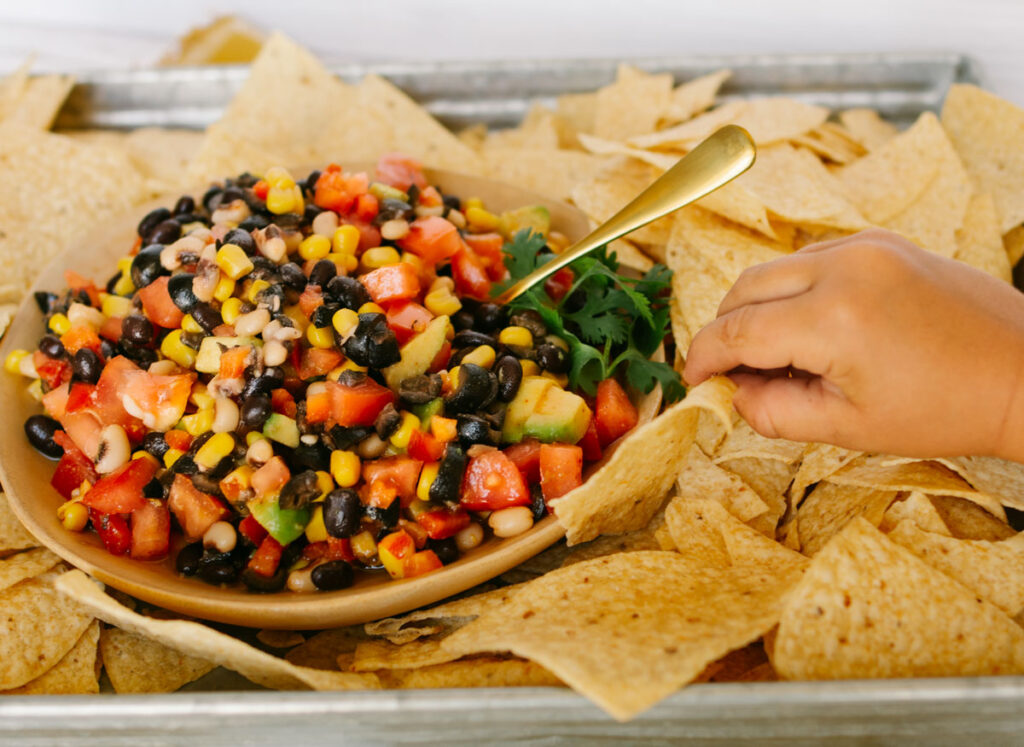 Speaking of simple, this recipe is simple and such a classic. I have sadly never made Cowboy Caviar until now! My neighbor (also a close friend) makes it all the time so I guess I've never had to because she always has it covered. This is one of those recipes that is easy to dump all the ingredients in and make the simple vinaigrette and viola! It is fool proof! You have an instant crowd pleaser that is nothing short of addicting.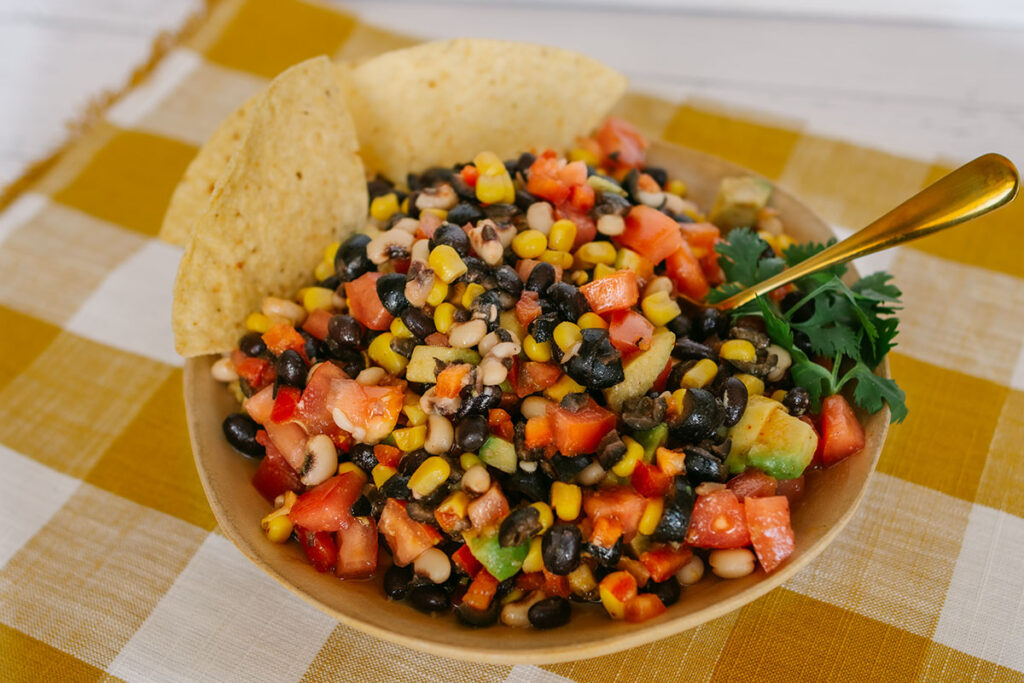 This recipe is light, tangy and perfect for get-togethers. You can swap out the canned corn for fresh and I always add a little extra avocados because who doesn't love avocados! You can easily make this the day before but I would wait to add the avocados until you are ready to serve. Otherwise this is a simple, classic and refreshing dish to prepare for your next BBQ!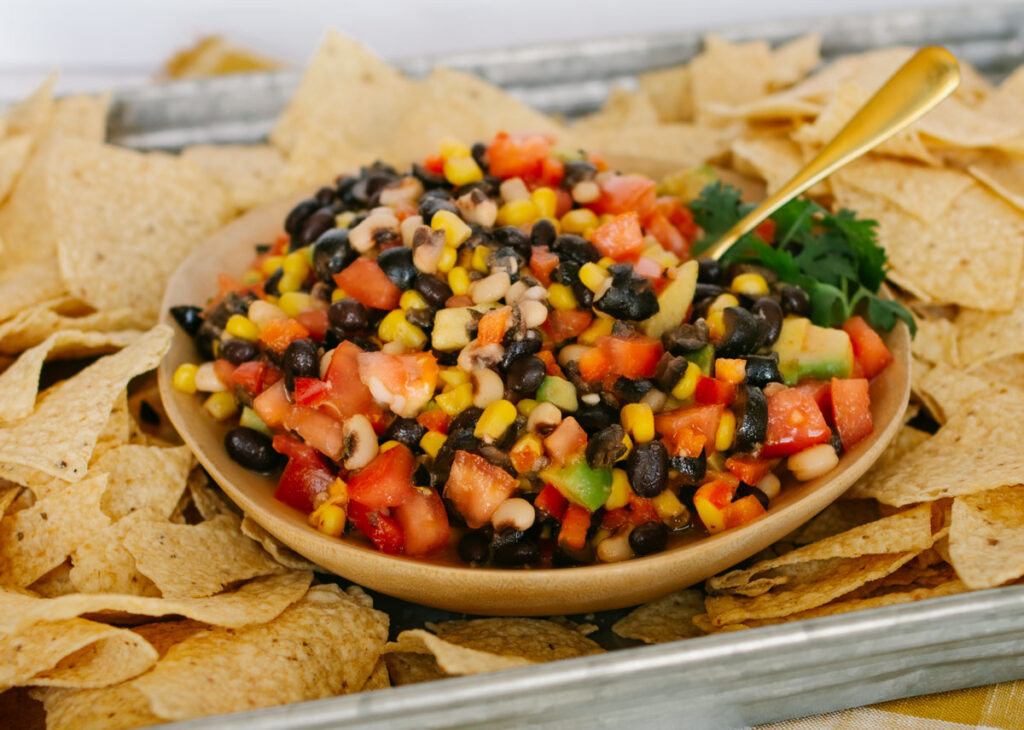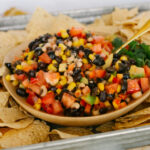 Cowboy Caviar with Honey Lime Dressing
Ingredients
Caviar
15

oz

can black beans

(drained and rinsed)

15

oz

can black eyed peas

(drained and rinsed)

15

oz

can corn

(drained, can also use fresh or frozen corn)

15

oz

can olives

(drained and chopped)

2

medium

tomatoes

(chopped)

1-2

avocados

(chopped)

1

red

bell pepper

(diced)

½

medium red onion

(diced, and optional)

¼

cup

fresh cilantro

(minced)
Dressing
¼

cup

lime juice

2

tbsp

honey

(Beeyond the Hive is best!)

1

tsp

chili powder

1

tsp

cumin

1

tsp

kosher salt

⅓

cup

olive oil
Instructions
Combine all Caviar ingredients and toss to combine.

In a separate bowl, combine all dressing ingredients except the olive oil. Whisk together and slowly pour the olive oil in until fully emulsified.

Add dressing to the caviar ingredients and toss to coat. Pretty easy!

Serve immediately or refrigerate to serve later. Best to make same day but if you want to make ahead you can wait to add the avocados until you're ready to serve!

Serve with tortilla chips or crackers.