2 Cups Whole Almonds
1/4 Cup Sugar
1/2 teaspoon Salt
2 Tablespoons Honey (Beeyond the Hive is best!)
2 Tablespoons Water
2 teaspoons Almond or Vegetable Oil
Hey honey lovers! I've got a quickie for you today and you won't regret giving this one a try. In honor of our almond pollination season I decided to make this post all about that yummy little nut! We are on the last portion of the pollination season and it's actually been a pretty good one so far. In past years there seems to always be tough obstacles for our crew to get over. But knock on wood…this year has been smooth sailing….as much as it could be anyhow.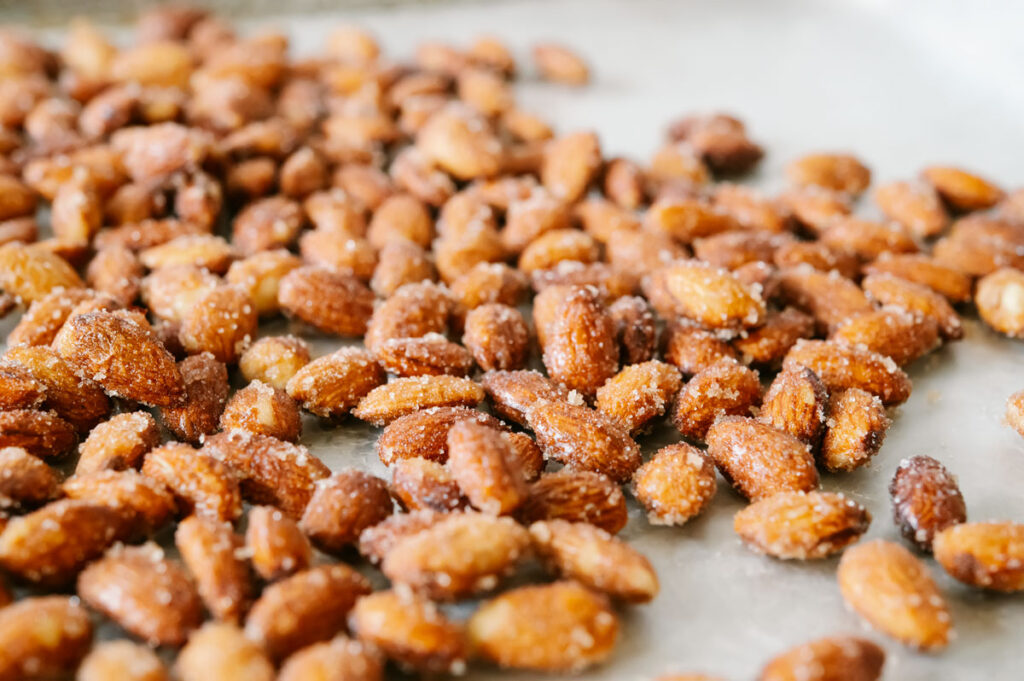 The crew is beginning the last part of pollination which is getting all the hives out of the orchards and shipping them back to the beekeeper. Not only do we have our own hives to take care of but my dad also brokers an additional 80,000+ hives! He gets everything lined up and negotiated then our crew loads up over 200 semi loads of bees and ship them back to their owners so they can start their spring work and chase the honey flow. Isn't that crazy? Even though I am used to it, it still blows my mind if I really think about it!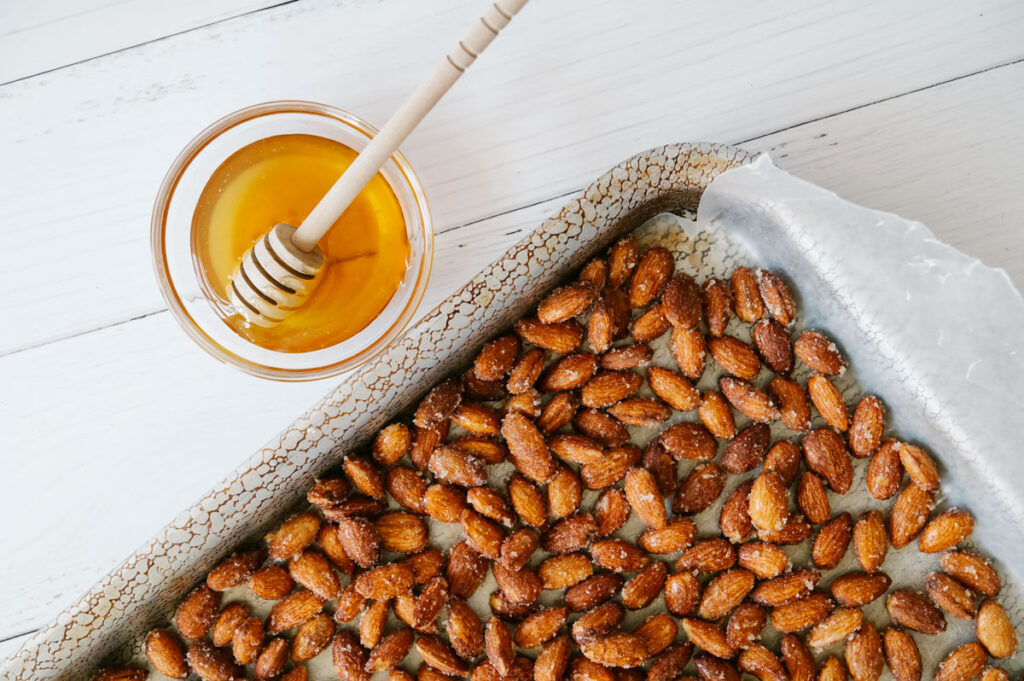 Let's send some sweet thoughts to our crew, the semi drivers and the bees as they work long hours these next few weeks. We want the semi drivers to safely transport the hives back across the nation which is not easy and we hope our crew can also stay safe as they work 16-20 hour days. This portion of beekeeping is more about mental toughness and fighting through the fatigue of those long days. Everything becomes a blur and the days certainly blend into one another that's for sure! If only they all had this wonderful Honey Roasted Almond snack with them I'm sure it would put a little pep in their step! Guess I better start making some snack bags for everyone….unless I eat them all myself!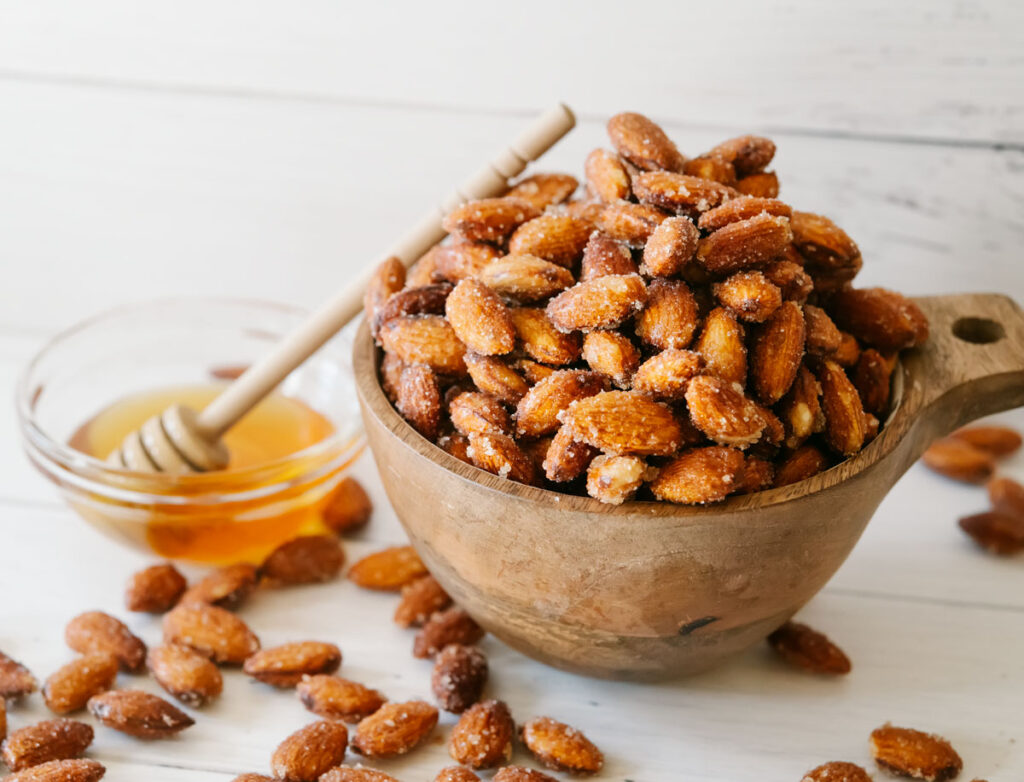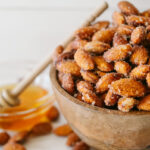 Honey Roasted Almonds
Ingredients
2

cups

Whole Almonds

(skins on)

¼

cup

Sugar

½

tsp

Salt

2

tbsp

Honey

(Beeyond the Hive honey is best!)

2

tbsp

Water

2

tsp

Almond or Vegetable Oil
Instructions
Use an ungreased baking sheet and spread the almonds into a single layer. Place in a cold oven and bake at 350°. Stir occasionally and bake for a total of 12-15 minutes. You want the almonds to be tan.

Remove from the oven and set aside.

Mix the sugar and salt, set aside.

In a medium/large sauce pan stir together the honey, water and oil over medium heat. Bring to a boil.

Stir in the almonds and continue to cook and stir until all of the liquid has been absorbed by the almonds. Should take 3-5 minutes.

Immediately transfer to a medium bowl and sprinkle the sugar/salt mixture and toss around until fully coated and mixed.

Add some wax paper to your baking sheet and spread the almonds on the paper to cool! Taste test as much as needed and enjoy!