1-2 racks of ribs (beef or pork)
Rub of your choice (we used KC Butt Rub)
Apple juice
1 stick of butter
Brown sugar
Honey (Beeyond the Hive of course)
Hey honey lovers! Boy do I have a great recipe for you today! This has been my husbands favorite rib recipe over the last few years and he is quite the grill master. When the weather is warm all of my dinner duties are delegated to him and the grill. It's the best thing about summer right? We have been using this rib recipe for a few years now and it truly is one of the best!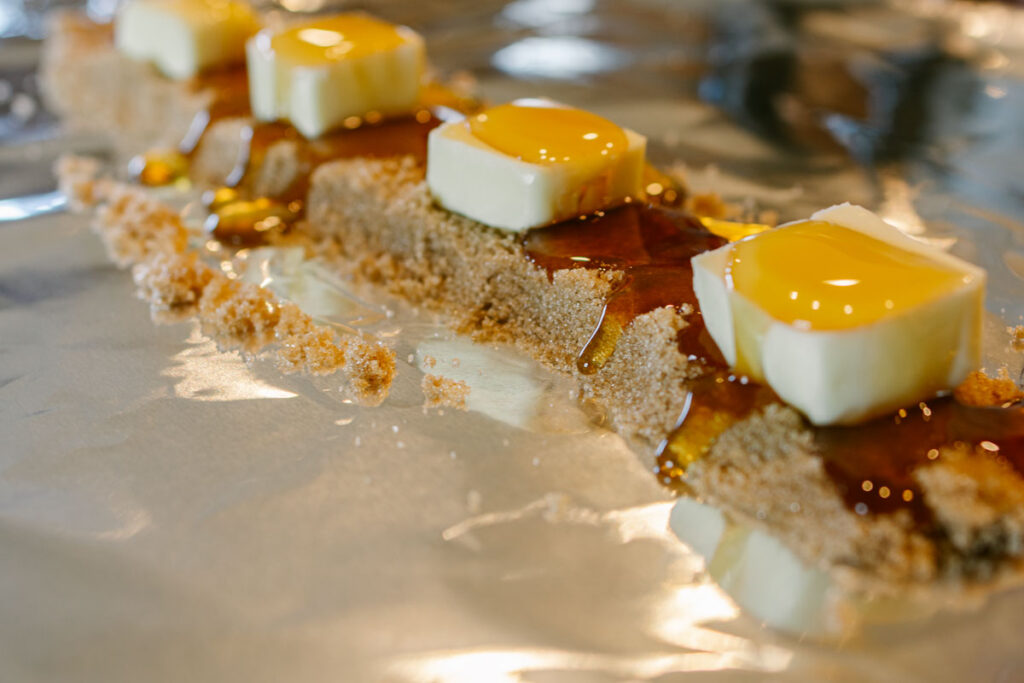 I usually have cravings for ribs at least twice a month. Once I get the craving, there is no stopping it! There's just something about this recipe that tackles the savory, salty and sweet tastebuds all at once and it's just so satisfying!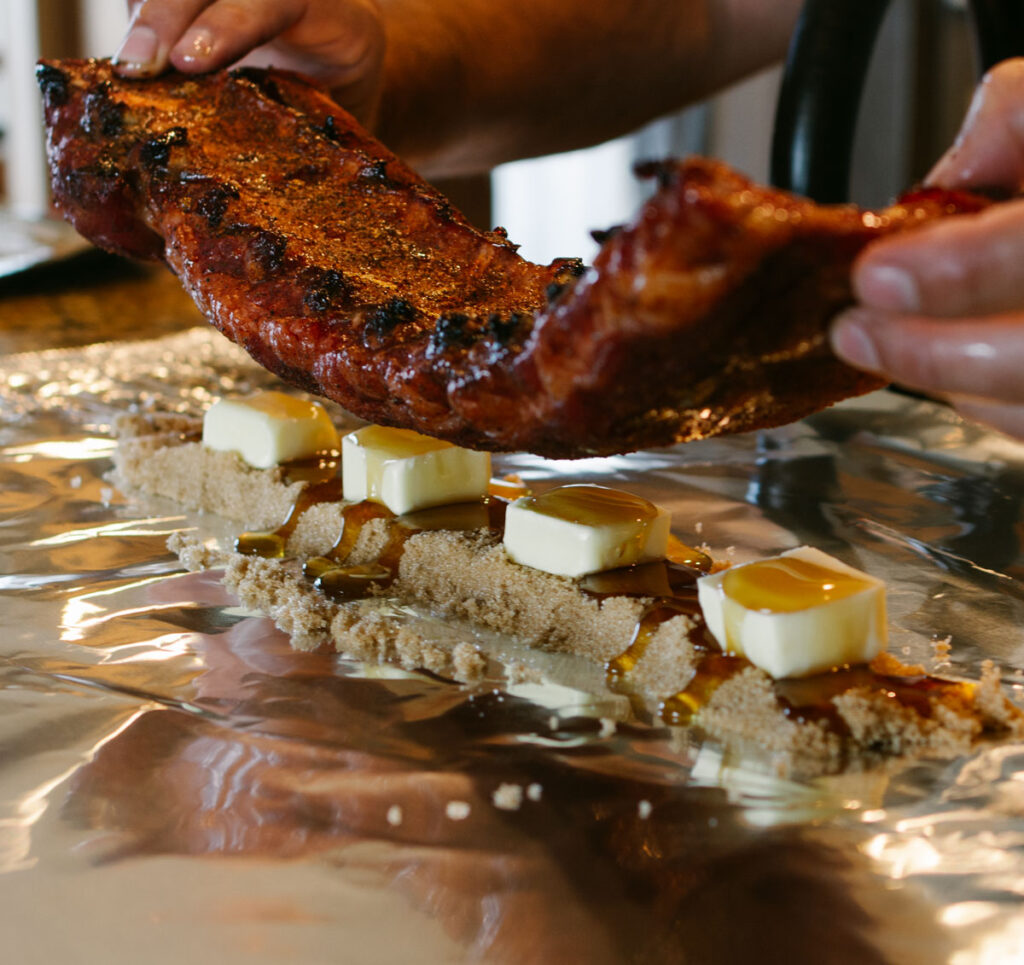 This recipe is best when you have a smoker. You get more flavor when it's smoked but you can also use a grill as well. Maybe even the oven! I just don't want to be in charge so I let my grill master husband do all the work. You just need to make sure you regulate your heat and cook it nice and slow! It takes several hours so make sure you allow yourself plenty of time.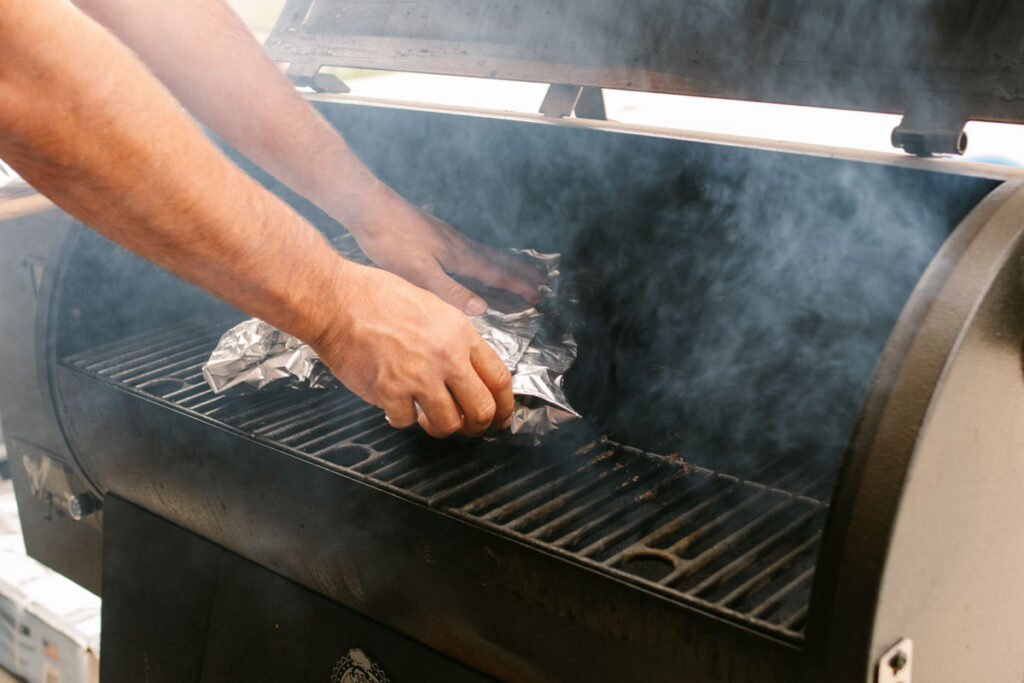 We make these before camping or hunting and they warm up very well to a few days later. They don't get dry at all and we just wrap them in foil and throw them on the campfire or in an oven! Super easy to make ahead!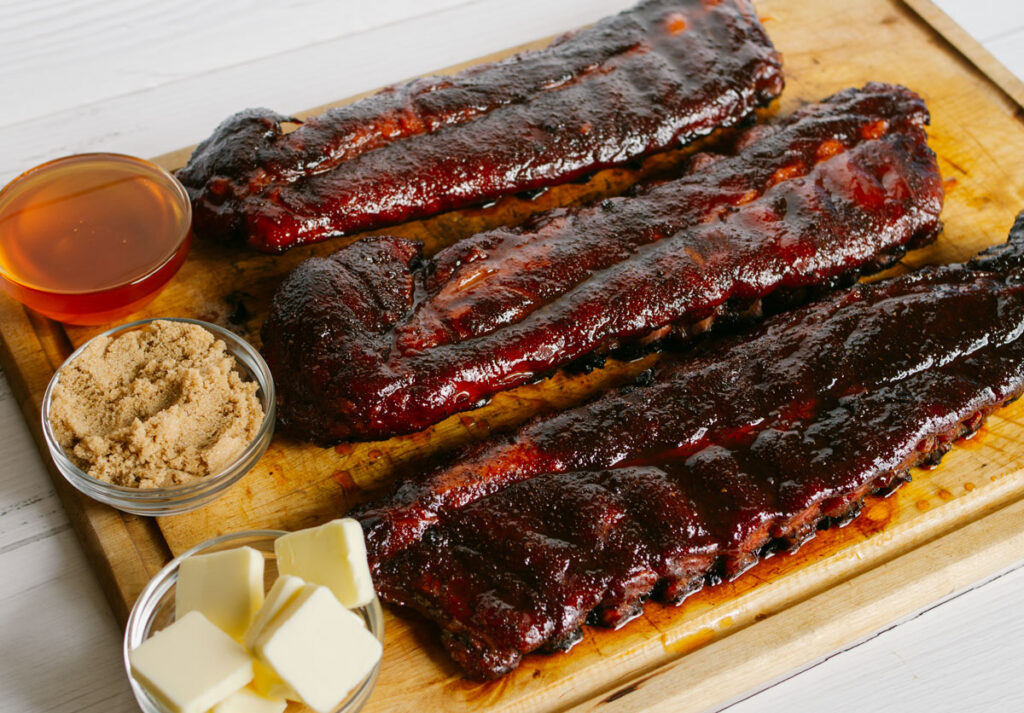 As a little girl, my dad used to call me "the rib kid" because I loved me some ribs! It was always my most requested meal so I'd like to say that I am very well versed when it comes to ribs. You don't want them dry and I always like mine with a little sweetness to them. I now call my youngest son "the rib kid" because he is just as passionate about ribs as I am! He loves these things and I know you will too!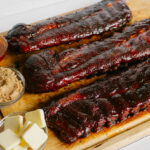 Honey Glazed Ribs
Ingredients
1-3

racks

Beef or Pork ribs

(use as many racks as you need and adjust ingredients)

Meat Rub

(we use KC Butt Rub)

1/2

cup

Apple Juice

(more or less depending on how many racks you have)

1-2

sticks

Butter

(use 4 pats of butter or 4tbs per rack of ribs)

1-3

cups

Brown Sugar

1-2

cups

Honey

(Beeyond the Hive is best!)
Instructions
Prepare your ribs by removing the membrane on the bottom of the ribs.

Cover one side of the ribs with a generous amount of meat rub spice. We use KC Butt Rub and you can't over do it on this part. You can fully cover the ribs with the seasoning! Let it soak in for 30 minutes while you fire up your smoker or grill!

You want your grill to be around 225°.

Coat the other side of your ribs with another generous sprinkle of the meat rub and let it soak in for another 30 minutes.

Once the seasoning is soaked in pretty well and your grill is at 225° go ahead and place them on MEAT SIDE UP for about 2 hours.

While they are cooking you want to check them a few times and spray them with apple juice 2-3 times during that 2 hour cook time. This keeps them from drying out!

Once they turn a bright red or mahogany color then they are ready to take in side for the next step.

Prepare sheets of foil for each rack of rib. Put a handful (maybe a cup) of brown sugar on your foil in a long line about the size of your rib rack. Then add your 4 pats of butter on top of the brown sugar. Then drizzle a generous amount of honey on top of that. See pic for example.

Next, add your rack of rib on top of the brown sugar/butter/honey mixture MEAT SIDE DOWN. Wrap it up tight in the foil. Repeat for any remaining racks of ribs.

Put the foil wrapped ribs back on the smoker/grill MEAT SIDE DOWN this time. They will cook for another 2 hours roughly. Once the bone is showing on the ends about 1/4 inch or the inside meat temp is 160° you know they are ready!