3 cups all-purpose flour
1/4 cup honey
1 tablespoon baking powder
1 teaspoon sea salt
1/4 cup unsalted butter (melted)
1 bottle (12oz) beer
Hey honey lovers! I am continuing with a bread theme this month and tried out this wonderful Honey Beer Bread. After making my mom's recipe of Banana Bread I was inspired to try a few more recipes that actually used honey in the recipe. I never knew that honey beer bread existed but I am so glad I did my research and created this recipe! My husband and boys loved it and it was fun to try different beers to see how it would alter the flavor. It is super simple and only uses 6 ingredients which I typically always have on hand. I will have this on repeat and it'll be a good one to use when we are able to have friends and family over once this coronavirus craziness comes to an end!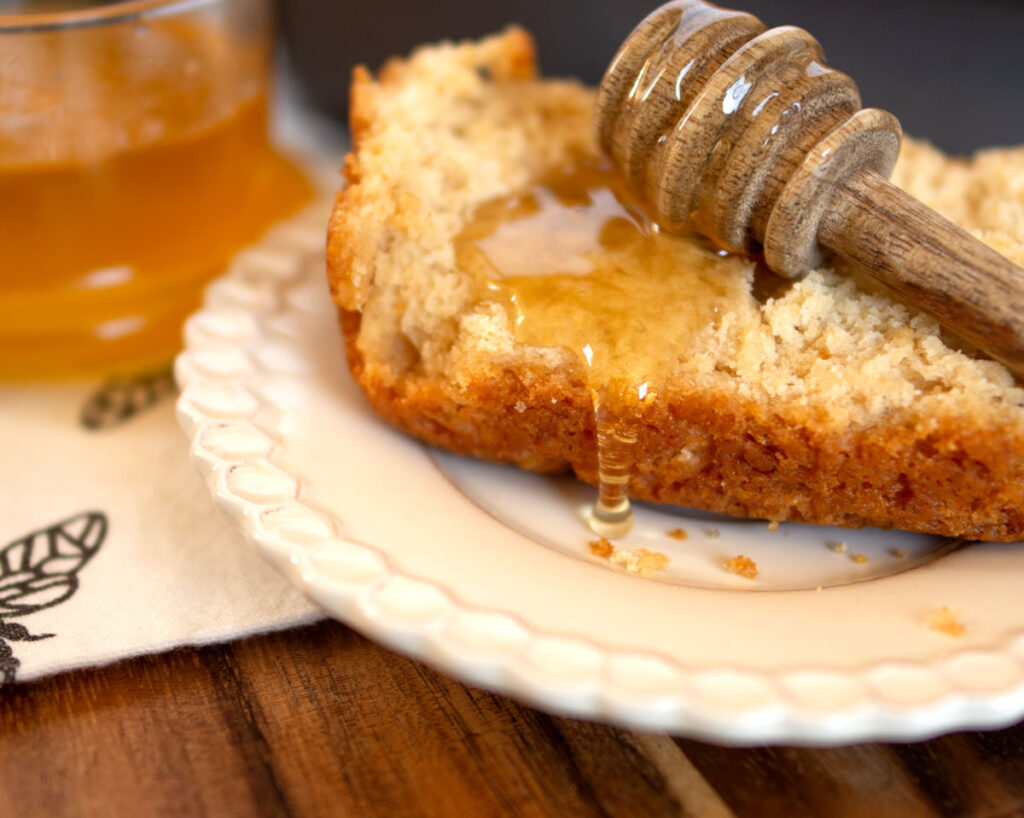 We are on what seems like day 511 of quarantine. It's starting to feel like groundhog day and our daily routine is on constant repeat. Anyone else feeling like this? I need to come to terms that my boys won't resume in-class learning this year which makes me sad. No kindergarten graduation, end of the year field trips or creating those funs memories with their friends and teachers. But, that's what we need to do right now I guess. I've enjoyed the extra family time and I can't complain because I am a home body! We are all resilient and I've learned that if I find the sweetness in a bad situation, so will my boys. They completely feed off of my stress and anxiety so If I can stay positive and have some fun then I fully believe their little worlds stay consistent and happy. That's not to say that they don't need to learn how to deal with stress. I think they will learn how to deal with stress from the way we as adults deal with it. I don't want my boys to learn that we have to put our heads in the sand and sit in despair. I want them to take a bad situation and turn it onto the best scenario possible!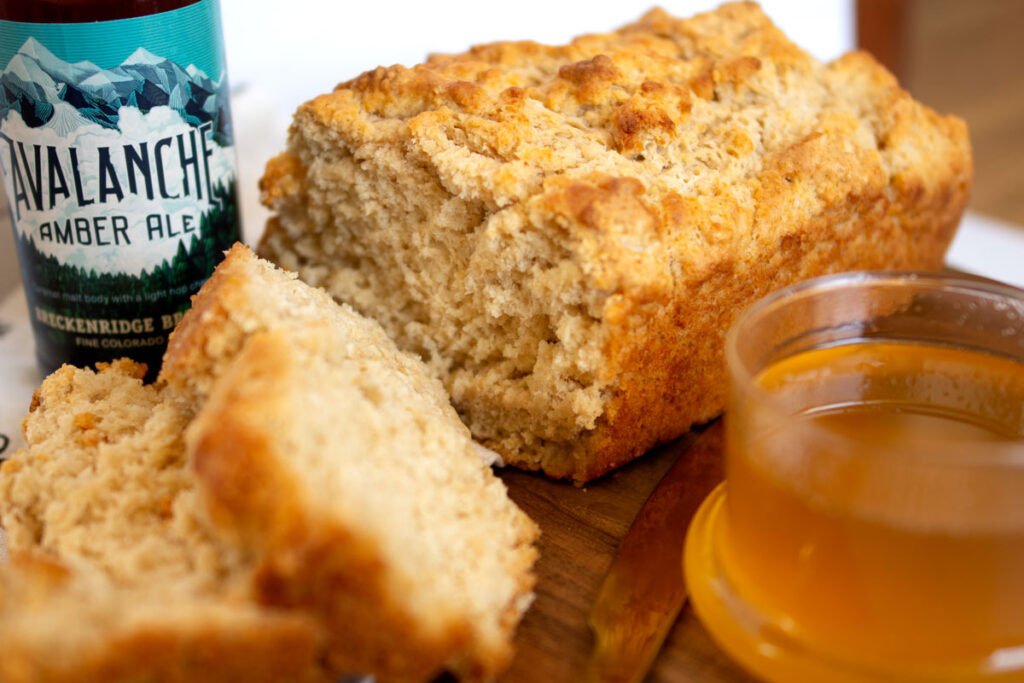 One of the greatest moments out of this COVID19 mess is how i've seen my community come together. Everyone from our teachers, local businesses and of course our wonderful honey lovers! We've had amazing support and appreciate everyone who has been stocking up on their favorite honey! It is truly heartwarming to see how people rally together to help support each other, agriculture and small businesses such as ourselves. So thank you to all that have checked in and given us such sweetness during this uncertain time! We are "beeyond" appreciative and can't thank you enough! I hope you are finding the good in this situation and I urge you to pass on the kindness and love. Spread it around and keep it burning like a wildfire! We can get through this together!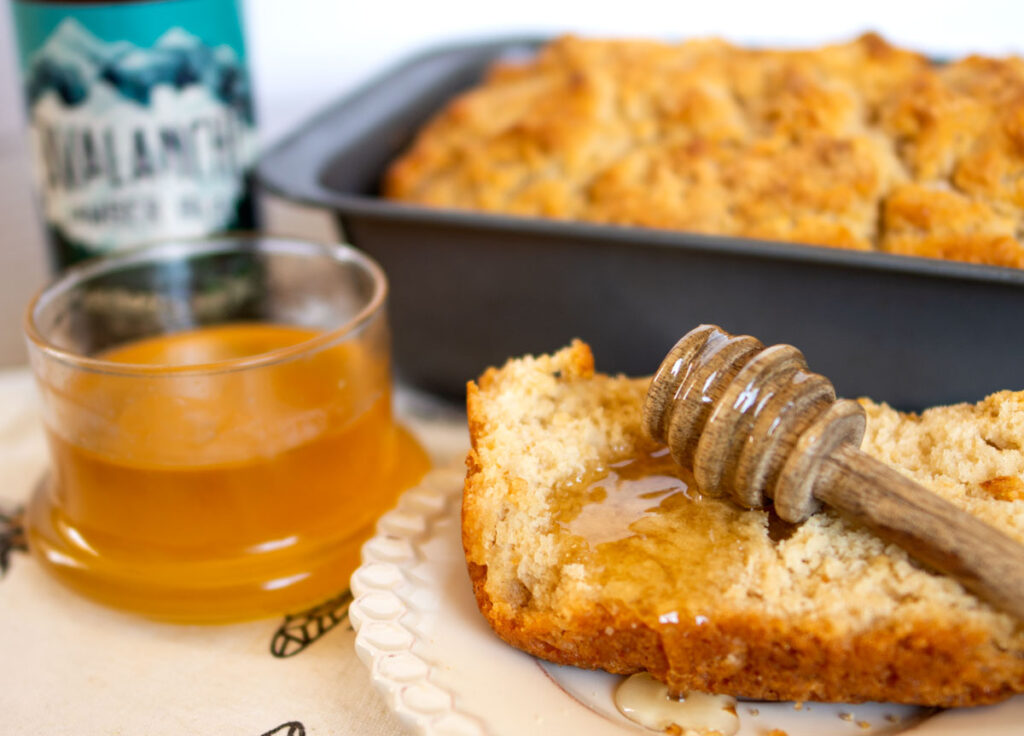 While stuck at home for the next couple of weeks you should try this Honey Beer Bread. I would start out by using an IPA or an Ale but you can really use just about any type of beer! You can also throw in a handful of cheese or herbs for a slight variation. This is as easy as it gets for baking bread so it's great for beginners or something quick and easy! Give it a go and let me know what you think! I always appreciate any feedback:)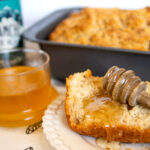 Honey Beer Bread
6 simple ingredients to create this easy to make bread!
Keyword:
Beer, Bread, honey
Ingredients
3

Cups

All-purpose flour

¼

Cup

Honey

1

Tablespoon

Baking powder

1

Teaspoon

Sea Salt

¼

Cup

Unsalted Butter

melted

1

12oz

Bottle of Beer
Instructions
Stir together the flour, baking powder and salt until combined.

Slowly pour the beer and honey into the flour mixture and stir together.

Pour half of the melted butter into the bottom of a 9×5 loaf pan.

Pour the batter into the loaf pan and spread it around evenly.

Brush remaining butter on top of the butter.

Bake for 40-50 minutes until its toothpick clean and the top is golden!

Cool for 10 minutes and dig in! Feel free to drizzle some extra honey on top!
Recipe Notes
Pro tip: Spray your measuring cup with a cooking spray like PAM before you measure out your honey. This makes the honey come out way easier and with zero mess!