Ingredients
3 Cups Corn Chex Cereal
3 Cups Rice Chex Cereal
1 Cup Roasted Salted (or Honey Roasted) Peanuts
1 Cup Pretzels
2 Tablespoons Butter
3 Tablespoons Sriracha Sauce
2 Tablespoons Honey
Hi all! Hope you're having a great Tuesday! I am on the home stretch of the boys being in school so we are gearing up for a fun and busy summer. I'm pretty excited right now but give me a couple of weeks and I'm sure I'll be ready for the boys to get back into a routine.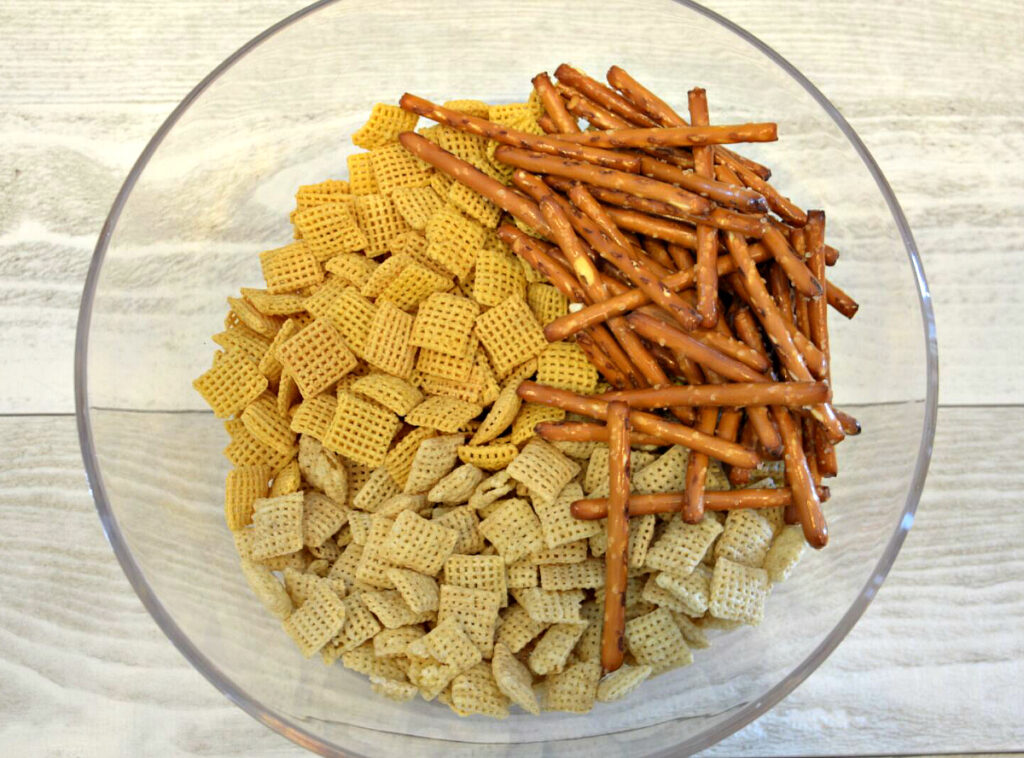 So about a week ago I tested out this Chex mix recipe. I had a quick hour before I had to pick up the boys from school so I decided to give it a whirl! I have to admit that my first batch burned. This was my first time making any type of Chex mix even though I watched my mom do it a million times growing up. I just wasn't sure it was quite done until I started to see a little smoke! Oops! But no big deal! It was easy to get another batch going and give it another go!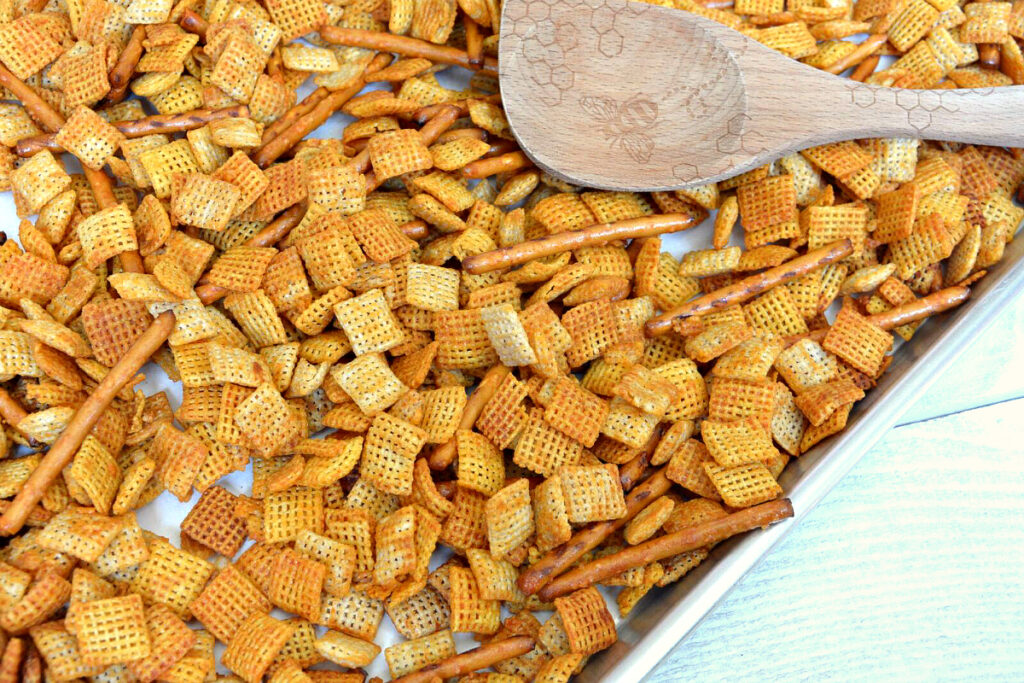 The second time around I only microwaved it for 5 minutes which seemed to be the perfect time. I threw them in several baggies and off I went to school pick up! Can I just say that they were a HUGE hit?! There are about 5 moms or dads that usually stand around waiting for their kiddos to get out and I knew that would be the perfect test group. They completely devoured them and I thought they were going to wrestle me to the ground because they wanted more!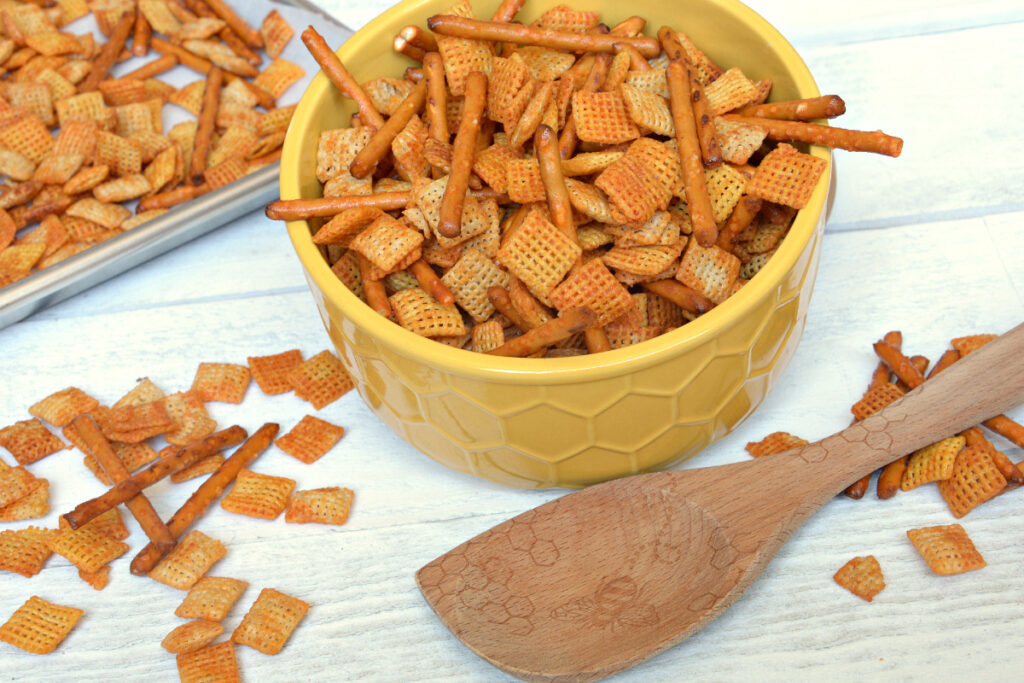 I have found that this is such a quick and easy recipe that I started to crave on a weekly basis. So I try to have some throughout the week. Perfect for baseball games, parties and apparently for the parents at school pick up!
**You can easily adjust the Sriracha to your liking. The amount of Sriracha in the recipe is a good happy medium but you can increase or decrease the heat if you'd like! Enjoy!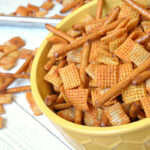 Sriracha Honey Chex Mix
Easy snack idea that has the perfect amount of heat and sweet!
Keyword:
Chex, honey, Mix, snacks, Spicey, Sriracha, Sweet
Ingredients
3

Cups

Corn Chex Cereal

3

Cups

Rice Chex Cereal

1

Cup

Roasted Salted Peanuts

honey roasted would work too!

1

Cup

Pretzels

2

Tablespoons

Butter

3

Tablespoons

Sriracha Sauce

more or less depending on your taste

2

Tablespoons

Beeyond the Hive Honey
Instructions
In large microwave bowl, mix cereals, peanuts and pretzels; set aside.

In small microwave bowl, melt butter. Once melted stir in Sriracha sauce and honey.

Pour sauce mixture over cereal mixture; stir until evenly coated.

Microwave uncovered on high for around 5 minutes. Stir every 1-2 minutes

Spread on wax paper to cool, about 15 minutes. Store in air tight container!