Ingredients:
5-6 Cups Honey Nut Cherrios
1 Cup Crunchy Natural Peanut Butter
1/2 Cup Honey
1 Teaspoon Vanilla
Instructions
In a large bowl pour the Cheerios on in! You can have fun and try different flavors of Cheerios if you'd like. I would think the chocolate Cheerios would be fun to try!
In a different microwavable bowl measure out the crunchy peanut butter and microwave it for 40 seconds. Take out, stir and add the honey. Microwave for another 30 seconds to create a creamy mixture!
Next, add the vanilla to your peanut butter/honey creation until well-combined. Pour the mixture over the Cheerios and stir together well with a spoon until all the cereal is completely coated and covered.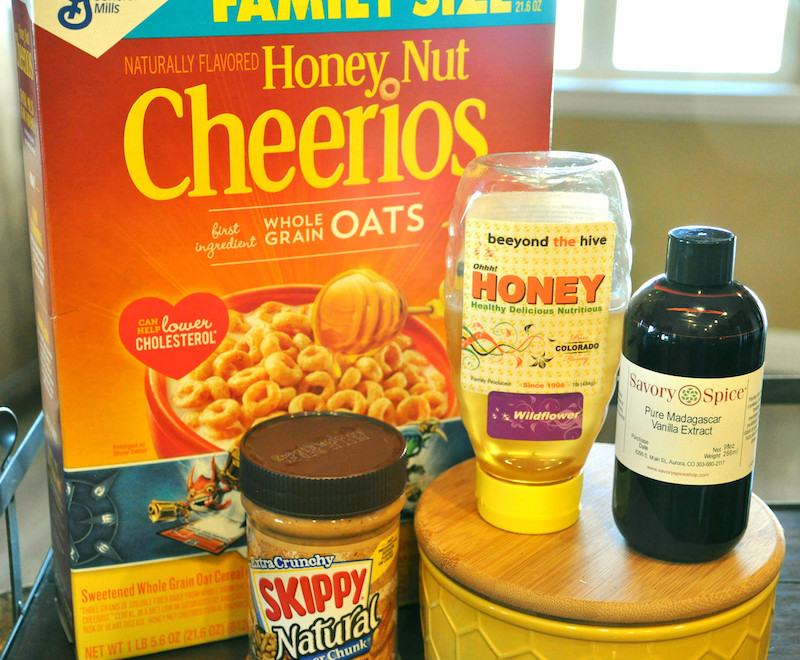 Now, you have a few options here…..
1. You can simply spread all of the Cheerios onto a cookie sheet with wax or parchment paper. Let it sit for 2-3 hours to set. This method creates a grab and go kind of treat like trail mix. I do this when I'm lazy or if I just want to throw the treat into small baggies for the kiddos and take on the go.
2. Another method is you can create little clusters by spooning bite sized dollops on a sheet of greased aluminum foil. This creates a cookie cluster. The only thing you have to beware of is that this recipe will vary depending on the thickness of your honey and peanut butter so the clusters may not end up setting. My first batch didn't set very well so thats when I did the trail mix style.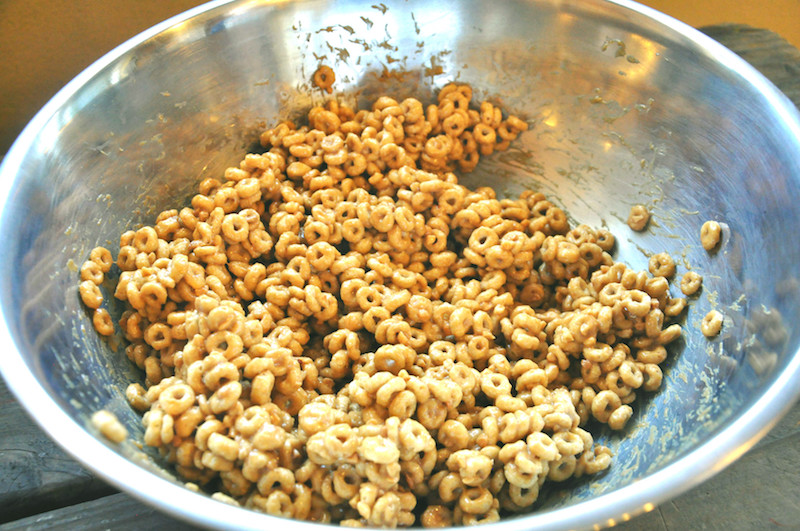 /p>
Either method you choose you will create a tasty treat that you can eat morning, noon and night! These are kid and husband approved! Enjoy the sweetness!