Ingredients:
3/4 Cup of Honey
3 1/2 Cups of Old Fashioned Oats
1 Cup of Crispy Rice Cereal (I used Chex) CRUSHED
1/2 Cup of Plain M&M's
Instructions
In a large bowl mix together the peanut butter and honey. Add in remaining ingredients and mix until combined. Make sure you measure the rice cereal after it's been crushed!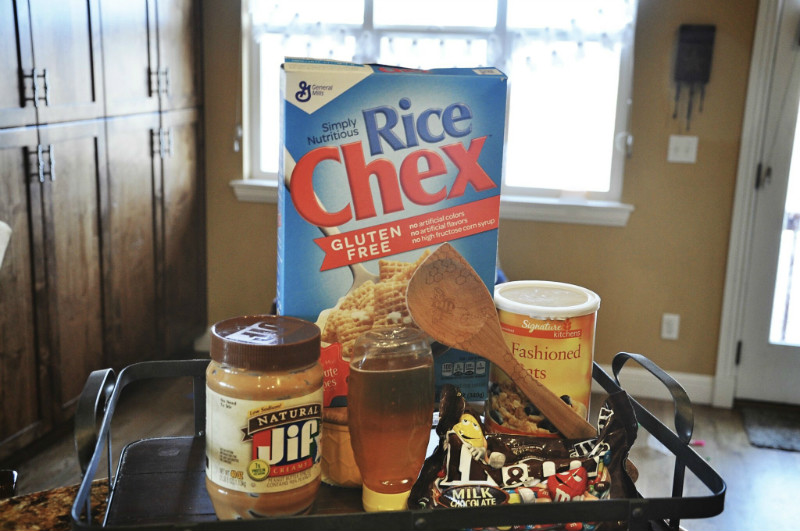 Press the mixture firmly into a 9×13 pan. Cut the bars and either wrap them up individually or cover the pan and store at room temperature! Easy peasy!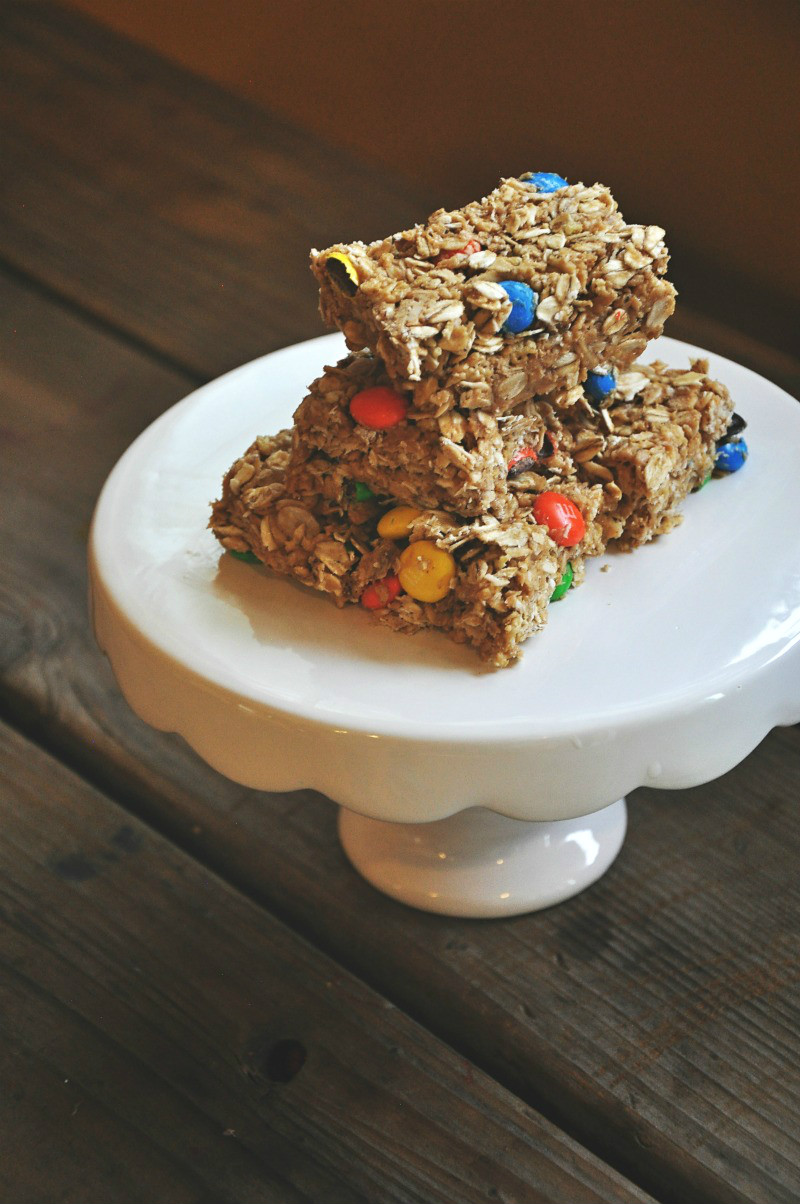 I made the mistake of making these right before dinnertime and my boys "taste tested" so many that I didn't even serve them supper! I only had a smidge of mom guilt but don't worry…it quickly subsided! Hope your picky eaters enjoy these as much as mine did!